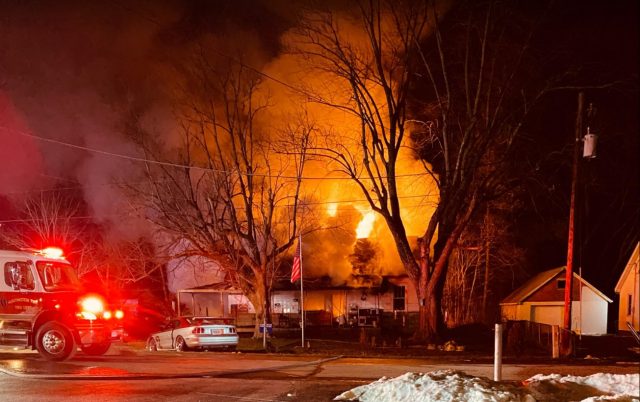 ROSS – Ross county fire departments are currently fighting a structure fire that is fully involved.
According to early reports, the structure fire was reported around 6:45 pm, on 300 Block of Lunbeck road in Scioto Township, when fire departments arrived on the scene they found a fully involved structure fire, and immediately asked for mutual aid. The fire department fought the fire for several hours and had to return around 10 pm to put out a rekindle.
Update: Two adults and five children were displaced in the fire. Dogs got out ok also. The fire department is calling the home a total loss.
Five fire departments showed up to the fire, Huntington, Harris, Liberty, VAFD, and Springfield
Red Cross was on the scene and helped the family with a temporary home.
According to Ross county reports one of the people who live in the home told deputies that the fire started in the garage of the home where they have a wood burner.