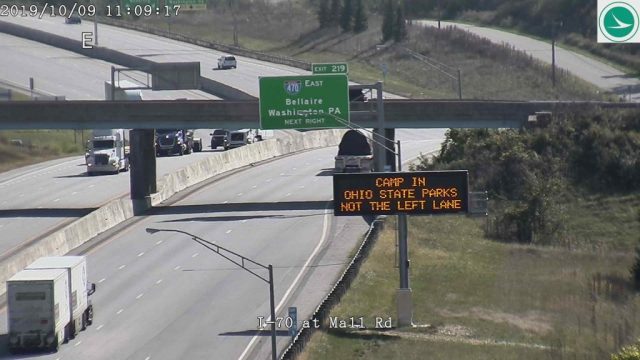 OHIO – Ohio Department of Transportation says to get right unless passing on one of Ohio's multi-lane highways.
Is there anything more frustrating than commuting into work in the morning and getting stuck behind someone traveling in the left lane of the highway while driving below the speed limit and the speed of the prevailing flow of traffic? It's maddening!
The department says to, "Camp in Ohio State Parks not in Left lane." Ohio Transportation says that they are reminding you of this message on more than 130 digital signs across the State.
Ohio Traffic law 4511.25 states, "Upon all roadways any vehicle or trackless trolley proceeding at less than the prevailing and lawful speed of traffic at the time and place and under the conditions then existing shall be driven in the right-hand lane then available for traffic, and far enough to the right to allow passing by faster vehicles if such passing is safe and reasonable"