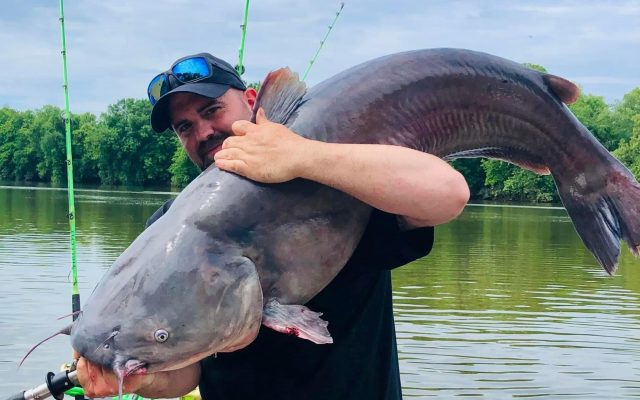 West Virginia – A Lancaster man has broken a state record for the heaviest Blue Catfish for weight and length.
According to a release from the West Virginia Division of natural resources. Seven weeks ago they were excited when another fisherman broke the state record, but he didn't hold it long. On May 25 Steve Price of Lancaster, Ohio, caught and released this impressive blue catfish.
Accoridng to the release Price was using a cut shad as bait when he hooked the fish of a lifetime. Price's record fish was 50.7 inches long and weighed a whopping 67.22 pounds. The record weight for seven weeks ago was 61.28 pounds.
He was fishing from a boat on the lower section of the Kanawha River between Buffalo and Point Pleasant
The catch was officially weighed by a Fish and wildlife employee.