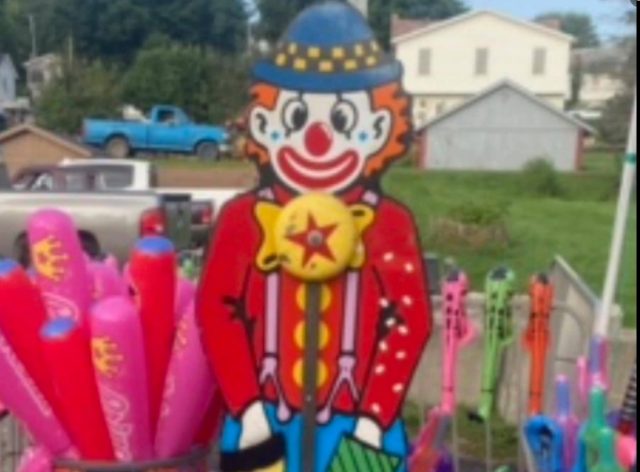 JACKSONVILLE – Old Steelers Reunion Festival is reporting that one of the games at the festival was stolen.
According to the festival, sometime Sunday morning the "Clown Game" was stolen from Bortner Shows at the Jacksonville Old Settlers Reunion festival. It is unknown about the details of the suspect at this time, but the game is pretty hard to miss.
Athens sheriff's department is asking for the publics' help in finding this game and getting it returned.
The festival has offered the suspect to return the game, "in the same condition, and no charges will be filed."
Actual photo of the game is above