On September 20th, 2020 at 0330 hours, Officer Yoder stopped at Speedway on Lancaster Pike. Officer Yoder was advised of a possible hand to hand transaction at one of the fuel pumps prior to his arrival. Officer Yoder ran the license plate on the vehicle, which returned as a stolen vehicle out of the Athen's County Sheriff's Office. Officer Yoder made contact with the vehicle's female occupants and male pumping fuel.
Officer Kiser and Oberer arrived on the scene to assist Officer Yoder. Upon a search of the stolen vehicle, 109.4 grams of suspected narcotics were located. In addition to the narcotics, copious amounts of unused hypodermic syringes, two handguns with loaded magazines, a digital scale, small plastic bags, metal spoons with burn marks and residue, and $1,031 in cash were found.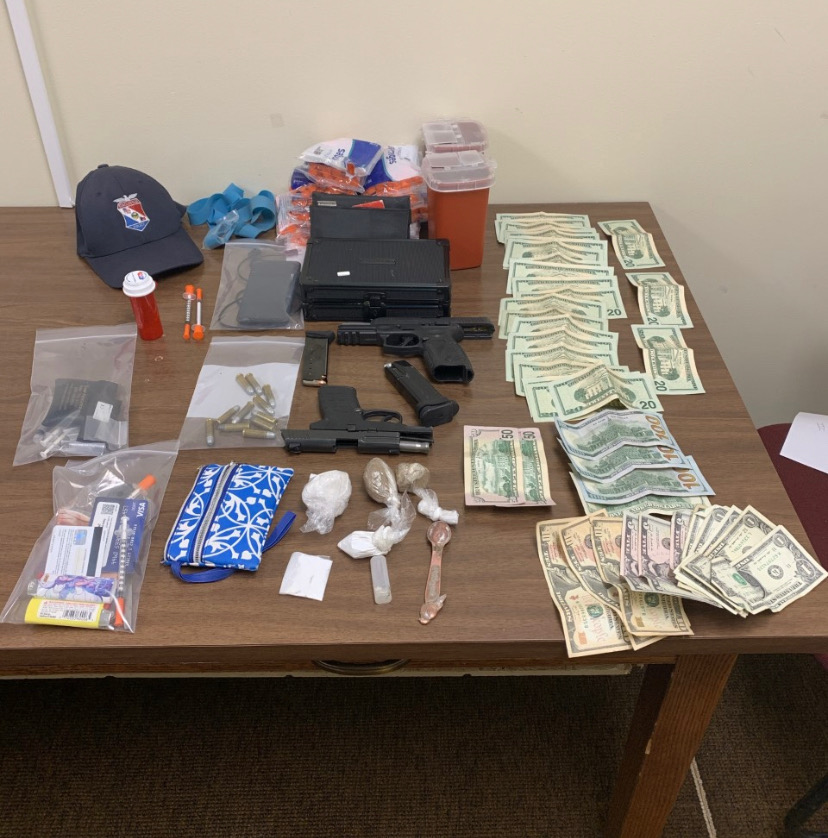 George Fisher III, Ashley Cunningham, and Erica Anderson were criminally charged with two counts of trafficking in drugs (F2), two counts of Possession of Drugs (F2), and Improper handling of a Firearm Inside of a Motor Vehicle (F4). In addition, George and Ashley were criminally charged with Having Weapons While Under Disability (F3) and Ashley was also criminally charged with Receiving Stolen Property (F4). All three were transported to the Pickaway County Jail without incident.
Erica Anderson also was caught with hiding drugs when she got to jail, and was also charged with Illegal Conveyance of Drugs.
Anderson faced the judge this week and was found guilty of Aggravated Possession of Drugs, Improperly Handling Firearm in Motor Vehicle, Illegal Conveyance of drugs and was sentenced to 36 months in prison.