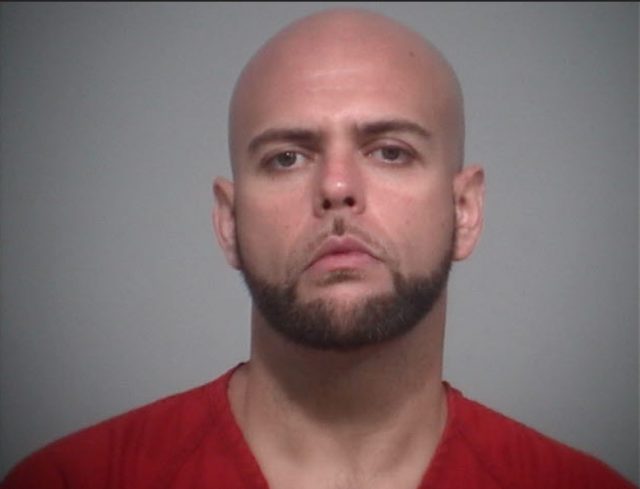 PICKAWAY – According to Sheriff Robert B. Radcliff, on October 5, 2020, at 6:07 P.M. Corporal Harger, Deputy Morningstar, Deputy Finley, Chief Jeff George, and Detective Cline from the Ashville Police Department stopped a 2003 maroon Chevrolet Monte Carlo in the Lockbourne Lodge Mobile Home Park after numerous narcotics-related tips. Prior to the stop the driver was identified as Samuel A. Griffith, 30 years old out of Ashville, Ohio, and was said to have multiple felony warrants out for his arrest.
Upon initial contact with Samuel Griffith he was taken out of car at gun point, without incident. Mr. Griffith was secured in the back of Deputy Finley's cruiser.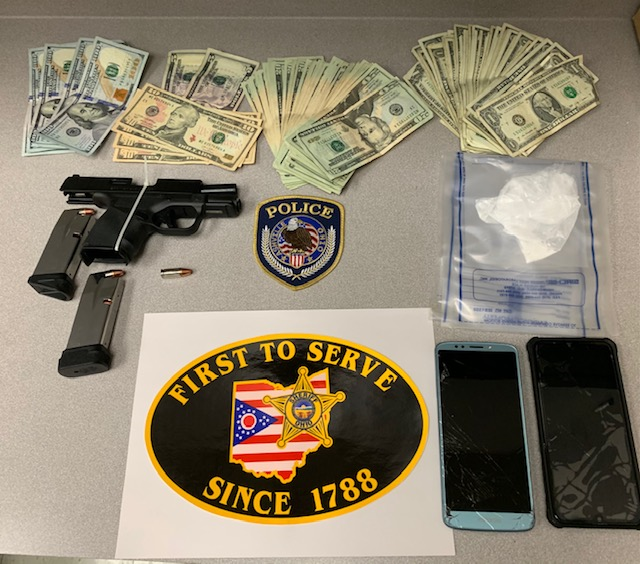 When Samuel Griffith exited the vehicle, Deputies witnessed a white powdery substance on the floorboard on the driver's side of the vehicle where Samuel Griffith was sitting. A probable cause search of the vehicle led Deputies and Officers to locate a Springfield Armory Hell Cat 9MM Firearm, a white powdery substance believed to be Fentanyl and over $1,900 cash.
Samuel Griffith was transported to the Pickaway County Jail and was charged with Tampering With Evidence a Felony of the 3rd degree, Weapons Under Disability a Felony of the 3rd degree, Improper Handling of a Firearm in a Motor Vehicle a Felony of the 4th degree, and Possession of Drugs a Felony of 4th degree.
Griffith faced court today and was found guilty of Aggravated Possession of Drugs and sentenced to 30 months in prison and 1,919.00 in cash.