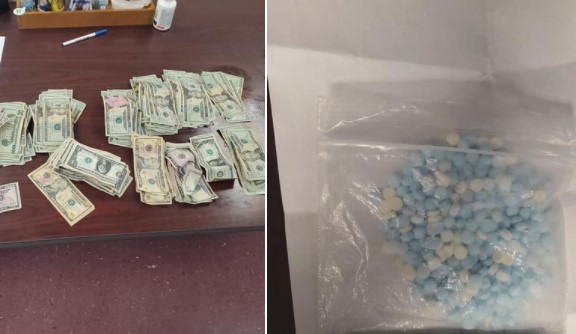 WAVERY – Police arrested one after he fled from police, now he his charged with fleeing and Aggravated Trafficking
On Wednesday, May 19, 2021 at approximately 0150hrs Sgt. Spires and K9 Lana attempted to perform a traffic stop with a vehicle on U.S. 23 at Indian Ridge Dr. for a marked lanes violation. The vehicle fled south on U.S 23. The Waverly Police Department, The Pike County Sheriff's Office, and The Ohio State Highway Patrol joined in the pursuit. The vehicle turned north on U.S. 23. Officers from the Waverly Police Department then deployed spike strips successfully flattening 3 of the vehicle's tires. The vehicle finally stopped on the railroad tracks on River Rd. The driver then fled on foot and was later taken into custody by Deputies and Officers.
During the investagtion police found approximately 300- 30mg Oxycodone pills located in the vehicle and approximately $13,500 located on the suspect when he was taken into custody.
The suspect was charged with Aggravated Trafficking of Drugs, Aggravated Possession of Drugs, and Felony Fleeing. The suspect was indicted through Pike County Grand Jury and is awaiting trial.