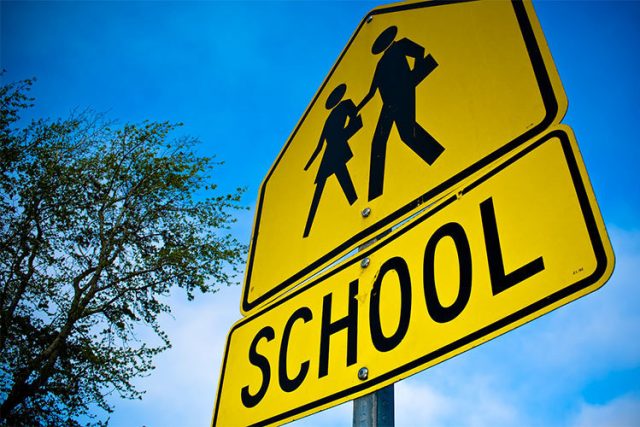 COLUMBUS, OH – Ohio parents and the public will have an improved way of gauging how well their children's schools are performing thanks to the passage of House Bill 82 this week by the Ohio General Assembly.
"Ohio's business community understands the importance of maintaining a report card system that clearly, honestly and fairly evaluates schools and school districts, and we believe the updated school report cards in House Bill 82 will help keep Ohio a national model for measuring the success of our schools," said Lisa Gray, president of Ohio Excels. "Ohio's students deserve to be in schools that are constantly improving, and parents and the public deserve to know if that's happening."
Knowing the importance of a report card system that clearly and fairly evaluates schools and school districts while giving parents and communities insight into how well their schools are helping students learn, Ohio Excels has been working for nearly two years with education and advocacy partners to identify ways to help improve Ohio's report card system. Working with the Alliance for High Quality Education, the Thomas B. Fordham Institute, the Ohio Association for Gifted Children, Columbus City Schools, and other experts, the group developed a comprehensive proposal to improve the report card. Many of these recommendations were included in House Bill 82 which will promote equity, make sure every student counts, streamline the report card to improve transparency, and ensure each report card component is more accurate, predictable, and fair.
The legislation creates a new five-star rating system with text descriptors to provide additional context, which will allow for comparisons over time so stakeholders can identify trends and growth opportunities. The bill also maintains an overall rating, a feature that is popular with parents and helps maintain the system's transparency.
The report card will include robust measures focused on reading in the elementary grades, the most important and necessary foundational skill for our youngest students. The report card will not only show how well students are reading by the end of the third grade, but it will also show how well schools help struggling readers. Also included is an unrated component that measures how well schools and districts prepare their students for the next chapter in their lives after high school, whether that is entering the workforce, higher education, or the military.
According to Gray, House Bill 82 also makes positive changes to other report card components by:
Removing the indicators met measure from the Achievement component;
Focusing on overall student growth in the Progress component and removing the subgroup demotion;
Keeping a five-year graduation rate to give schools credit for continuing to help students; and
Prioritizing achievement and growth for all student groups through the Gap Closing component.
"Ohio Excels and the business community are grateful for the leadership of Senator Andrew Brenner, Representative Don Jones and Representative Phillip Robinson to help make the passage of the bill a reality," said Gray.