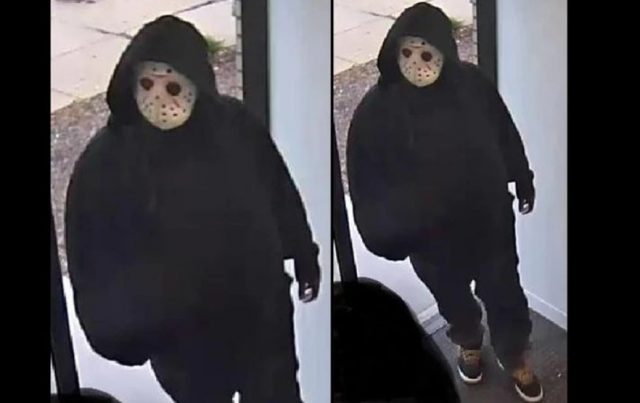 NELSONVILLE – A man with a hockey mask harrassed gas station employees so bad that they called the police on the suspect
According to police at 10:57 PM Officers responded to E Canal St for a report of an investigative complaint. The caller reported that a male subject walked into Speedway with a hockey mask on and when employees asked the male to remove it, he refused. Employees then asked the male to leave the store and he then started getting hostile with the employees.
It was noted that the male then left in a black pickup truck heading toward McDonalds. Officers patrolled the area and surrounding areas but had negative contact with the described vehicle and suspect. Video footage was collected, and a report was taken.
As on this posting no one has been found