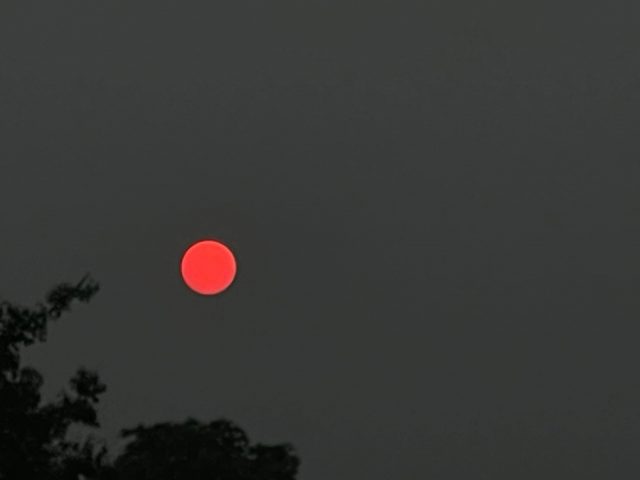 Columbus – The Mid-Ohio Regional Planning Commission (MORPC) is extending the current Air Quality Alert through Wednesday, June 7. The region – Delaware, Fairfield, Franklin, and Licking counties – is likely to experience PM2.5 or particle pollution levels that are Unhealthy for Sensitive Groups on the national Air Quality Index (AQI) scale. Wednesday's AQI is forecasted to be 112. This week is the first time in 13 years that the region experienced a USG alert day for PM2.5. The last was in August of 2010.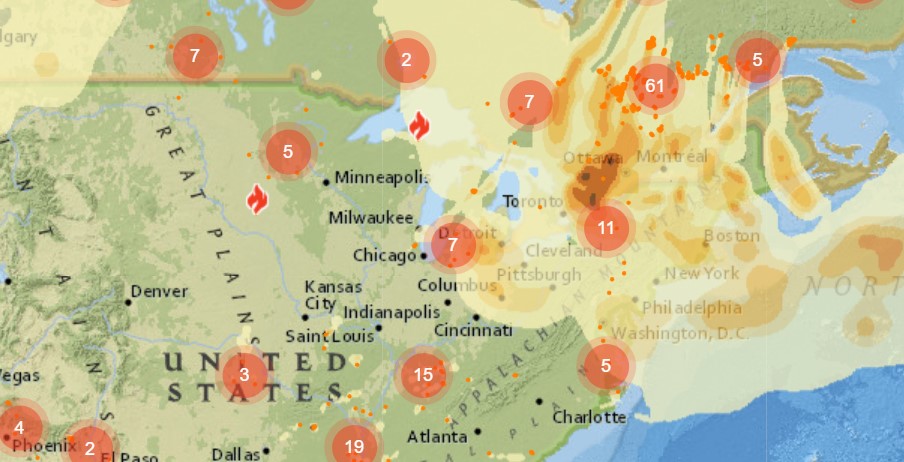 A cold front will move across Central Ohio, shifting winds to northerly. These winds will carry dense smoke from eastern Canadian wildfires into the region, further increasing particle levels. Additionally, partly sunny skies and warm temperatures will aid ozone formation. As a result, AQI levels will be Unhealthy for Sensitive Groups on both days.
MORPC uses the national AQI scale to inform the public about daily ozone and particle pollution levels in Central Ohio. The AQI scale runs from 0-500 – the higher the AQI value, the greater the health concern. When levels reach above 100, air quality is considered Unhealthy for Sensitive Groups, and MORPC issues an Air Quality Alert to the public.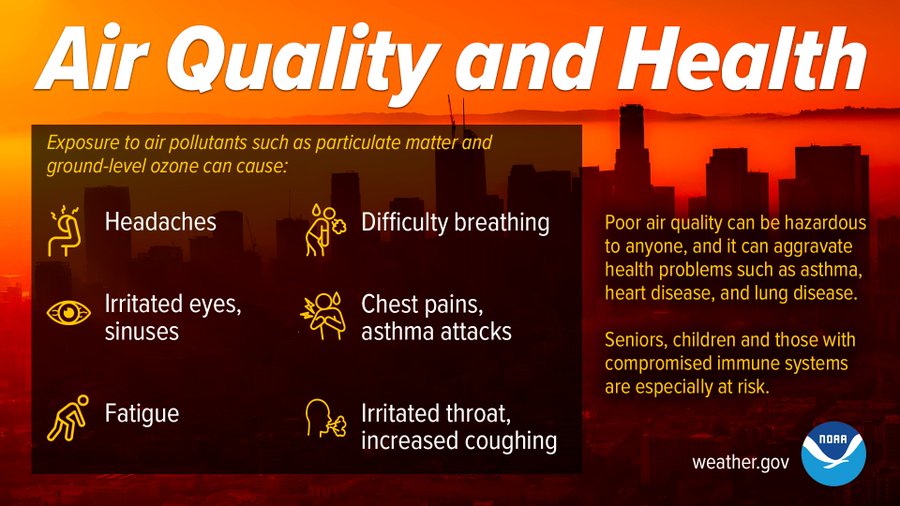 Active children, older adults, and people with asthma and COPD are more likely to suffer an increase in the number and severity of symptoms during an Air Quality Alert. To decrease the potential for health issues, sensitive groups are urged to limit prolonged outdoor activity or plan outdoor activities for the morning. Those who are experiencing breathing difficulties should consult their doctor. More information on the health effects of particle pollution is available from the U.S. EPA at AirNow.