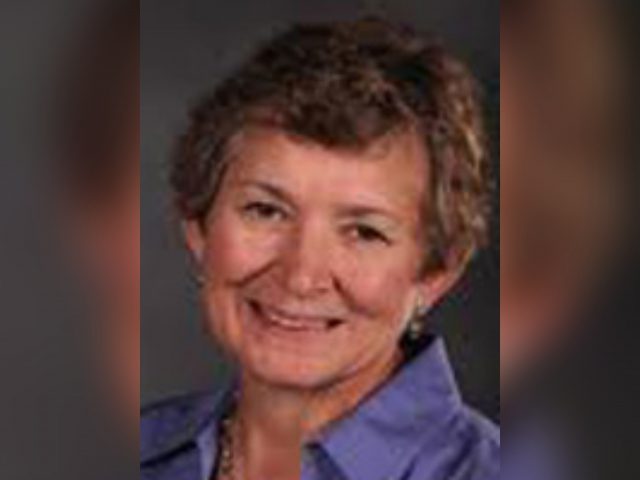 COLUMBUS, Ohio – Two Ohioans were accorded the state's highest conservation honor today during a ceremony at the Ohio Department of Natural Resources (ODNR). Dr. Barbara Kloha Andreas of South Bloomingville and Guy Denny of Fredericktown were inducted into the Ohio Natural Resources Hall of Fame. The induction was led by ODNR Director Mary Mertz and attended by family, friends, and colleagues of the honorees.

"As Ohioans, we are fortunate to have so many deeply passionate and committed conservationists carrying out significant and important work within our state," ODNR Director Mary Mertz said. "These individuals' efforts ensure the preservation and protection of Ohio's natural resources for generations to come."

The Ohio Natural Resources Hall of Fame program has a proud history. Established in 1966, the Hall of Fame is Ohio's top honor for individuals – past and present – who have made significant contributions to preserving and protecting the state's water, soil, woodlands, wildlife, and mineral resources. With today's induction, the number of individuals accorded this honor is 178.

Dr. Barbara Kloha Andreas
Dr. Andreas has dedicated more than 40 years of her professional life to the preservation of Ohio's natural lands. While focusing her research efforts on the distribution of mosses, Dr. Andreas also conducted plant inventories of public lands and contributed to the overall knowledge of the state's flora and natural environment. She discovered several significant natural areas that later became state nature preserves including Flat Iron Lake Bog and Gallagher Fen. Alongside her work within Ohio's public lands, Dr. Andreas' research efforts were instrumental in developing the Floristic Quality Assessment Index, now used statewide and federally to assess a site's biological quality. She currently serves on the board of the Ohio Natural Areas and Preserves Association and is a Fellow of the Ohio Academy of Science. She is co-founder of the Ohio Moss and Lichen Association, was on the board of the Ohio chapter of the Nature Conservancy for 22 years and served several other notable botanical and conservation-related organizations. Additionally, she has been a leader in conservation at many higher education institutions, including Kent State where she received multiple awards for her work. Dr. Andreas' conservation legacy includes the gift of her mentorship to numerous botany and biology students whom she inspired through her fascination for and commitment to the natural world.


Guy Denny
Guy Denny has spent 56 years working with various natural resource agencies and organizations. Denny is a skilled interpretive naturalist, educator, author, writer, and photographer. He has devoted a lifetime to inspiring others to discover and appreciate Ohio's natural lands and raising awareness about the importance of preserving Ohio's natural heritage. Denny's career as a naturalist began in 1969 with Metroparks Toledo. In the decades following, he served at ODNR in multiple positions including as the department's Chief of Natural Areas and Preserves. After retiring from ODNR in 1999, Denny's conservation work did not end. He went on to hold executive positions with the Ohio Biological Survey, the Ohio Environmental Council, and the Trust of Public Lands in Ohio. He is the co-founder and president of the Ohio Natural Areas and Preserves Association (ONAPA), which has more than 1,000 members who spend countless hours volunteering at Ohio's state nature preserves. During his career Denny has received numerous awards for his education and conservation work including the Environmental Educator of the Year from the Ohio Alliance for the Environment and the Lifetime Achievement Award from the Ohio Environmental Council. He is co-author of "The Prairie Peninsula" and is in the process of publishing "Ohio Bogs & Fens" through KSU Press. Denny's knowledge of and dedication to the natural world is recognized not only in Ohio, but also throughout the Midwest; and instilled this passion in future generations of conservationists.

David Spangler
Earlier this summer, Dave Spangler was posthumously inducted into the Ohio Natural Resources Hall of Fame. A Purple Heart and Bronze Star recipient, Spangler plied the waters of Lake Erie's western basin for more than 27 years as a licensed charter fishing boat captain. He also was a long-time member and leader of the Lake Erie Charter Boat Association. Spangler traveled the country to represent the interests of anglers and to serve as an advocate of Lake Erie. He frequently traveled to Washington, D.C. to speak with Congressional representatives about much-needed funding and legislation to combat Harmful Algal Blooms in his beloved Great Lake. Employing his knowledge of the lake and his love of science, Spangler conceived and put into action a plan for charter boat captains to collect weekly water samples each summer. Those efforts provided valuable information to the Ohio EPA and others about the lake's water quality conditions. This inspirational leadership as a citizen scientist nearly 10 years ago continues to help us better understand Ohio's north coast gem. Spangler passed away last October and was inducted in July during the 2021 Governor's Fish Ohio Day on Lake Erie, where his wife, Kady, accepted the award.


In addition to the hall of fame inductions, ODNR presented the agency's 2021 Cardinal Award to Terry Cosby, the Buckeye Trail Association, and Columbus Audubon Society's Service in the Preserves program. The Cardinal Award was created in 1971 to honor individuals and organizations that demonstrate exceptional awareness and concern for ideals reflected in the department's mission statement: to ensure a balance between the wise use and protection of our natural resources for the benefit of all. To date, ODNR has presented 229 Cardinal Awards to its partners in conservation.

Terry Cosby
During his 42 years with the USDA Natural Resources Conservation Service, Terry Cosby has pioneered several collaborative conservation programs that are generating long-term, positive impacts on Ohio's natural resources. Cosby started his career with the federal agency as a student-trainee in 1979 and went on to become Chief of the Natural Resource Conservation Service and Ohio's State Conservationist. One of Cosby's most significant conservation efforts was his essential role in establishing the Ohio Interagency Forestry Team, which made Ohio the first state to use environmental quality incentive funds for forestry practices. Thanks to Cosby's leadership and commitment to partnership, support for Ohio's land and water projects continues to grow and be a priority.

Buckeye Trail Association
The Buckeye Trail Association began as a vision in a 1958 Columbus Dispatch article. In the article, Merrill C. Gilfillan, an ODNR employee and wildlife biologist, described an as-yet undeveloped trail that ran from Cincinnati to Lake Erie. One year later, the Buckeye Trail Association (BTA) was formed and the first 20 miles of the fledgling Buckeye Trail established in Hocking County. In the six decades that followed, the ODNR and BTA continued their trail partnership. Today, the Buckeye Trail has grown into a more than 1,400-mile loop around Ohio, with many of its sections co-located on ODNR-managed trails. The BTA maintains this trail which seamlessly connects Ohio's cities and towns with its forests, bogs, and prairies. With a staff of two and a team of dedicated volunteers, the BTA works with public land managers and private landowners to create a safe and fulfilling experience for hikers throughout the entire length of the trail. In addition to maintaining the trail, the BTA also offers programs such as Trail Town, which identifies ways a community can make the most of having the Buckeye Trail in its backyard. Thanks to the BTA, the Buckeye Trail will continue offering people of all ages the opportunity to explore the beauty and diversity Ohio's natural land for decades to come.

Columbus Audubon, Service in the Preserves Program
Since March 1982, the Columbus Audubon Society's Service in the Preserves program has been maintaining and protecting Ohio's nature preserves with a team of dedicated volunteers. This team of volunteers performs essential maintenance, renovation, and construction that keeps these preserves accessible and beautiful. Under the umbrella of the Columbus Audubon Society, the Service in the Preserves program does not require membership—just volunteers with a willingness and passion to for conservation projects in Ohio's nature preserves. Several volunteers have remained dedicated since the program's founding in 1982. From 2018 to 2020, Service in the Preserves volunteers completed 1,400 hours of work that included removing invasive species, tree plantings, constructing new trails, boardwalks, and stairs, and other maintenance projects.
Photo credit to: onapa.org