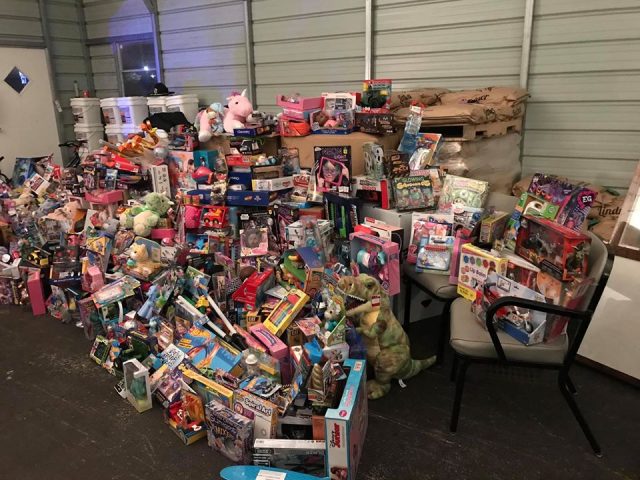 SOUTH BLOOMFIELD – South Bloomfield police department says that Topple the Tahoe has been one of their favorite events of the year.
Chief McCoy said, "I want to thank everyone who came out to donate and help with this amazing fundraiser. I want to thank Buckley brothers for use of the lot every year, Zanzis pizza for placing fliers on their pizza, and Coughlin Ford for use of the New Tahoe without you guys this fundraiser wouldn't be possible."
During the event the police department has Santa and a food drive event called "Cram the Kaboda" where they collect can foods, dry good and jackets for people in need during the holidays. These donations will go to the local food pantry.

This years event was so successful it DOUBLED last years toy donation of 753 in 2018 to a total of 1,487! They also collected 64 coats, 152 cans of food, and 635 dollars in cash that they will use to purchase more toys at local Meijer's.
A notable donation was given by BuddyRC.com that donated a huge stack new drones to the cause.
South Bloomfield considers todays event a "Outstanding Success"