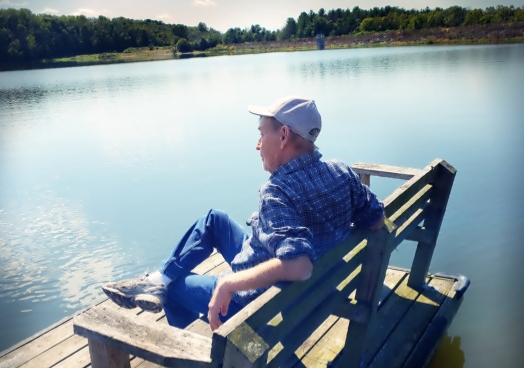 South Bloomfield OH- James Millard Hart, age 72 of South Bloomfield, OH, passed away Saturday, Dec. 28, 2019 at Mount Carmel Grove City.  James was born Nov. 20, 1947 at Ashville, Ohio, son of the late Millard F. and Ora Gloyd Hart.  He was a graduate of Logan Elm High School, Class of 1967. Member of Five Points UM Church, Veteran of US Air Force, and a retired self-employed contractor.

James was preceded in death by his parents, brother, Bradley Hart, and 7 half-brothers, 3 half-sisters.  Survived by; daughters, Michelle Buchanan of IN, and Crystal Hart of Piketon, OH, brothers, Ralph Edward (Barbara) Hart, Circleville, and Charles Ted (Sharon) Hart, South Bloomfield; half-sister, Margaret Radabaugh, Circleville; grandchildren, Austin (Cheyenne) Buchanan, Jorden Hitchcock, Brooklyn Hart, Kaitlin Buchanan, and Christopher Hart; great grandchildren, Aubree Barnes, Gannon Barnes, Mattilyn McRoberts, Amiyah Anderson, and Boston McRoberts; several nieces and nephews.

The family will receive friends 6-8 pm Thursday, Jan. 2, 2020 at the Oliver-Cheek Funeral Home, 420 w. Main St. Ashville, Ohio.  At James' request, cremation will follow.

Online condolences may be left at olivercheekfuneralhome.com.