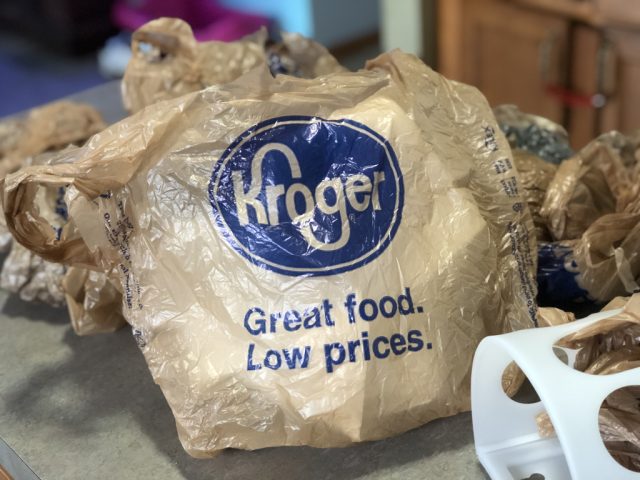 KROGER – Cincinnati Kroger stores have started handing out flyers to customers alerting them to the major change of not having single use plastic bags at the stores anymore.
This only applies to stores within Cincinnati city limits, at this time. Cincinnati is leading the ban on single use bags within city limits, but Kroger has also pushed for the change.
In 2019 Kroger announced a national plan to eliminate single-use plastic bags in all stores as part of its Zero Hunger | Zero Waste initiative to end hunger in the communities it serves and eliminate waste across the company.
Some estimates suggest that 100 billion single-use plastic bags are thrown away in the U.S. every year. Currently, less than five percent of plastic bags are recycled annually in America, and single-use plastic bags are the fifth-most common single-use plastic found in the environment by magnitude.
Reusable and paper bags will be able to purchase at stores.
Kroger's has been behind the bag ban since day one, and has plans to phase out bags completely in all stores by 2025.