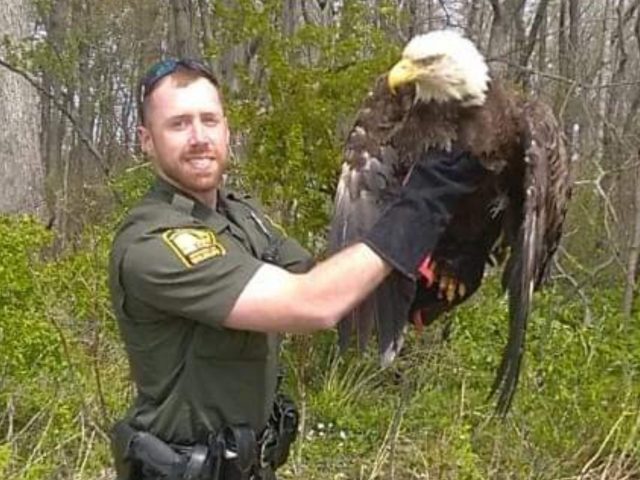 Sandusky County OH- 🦅 This magnificent bald eagle was recently rescued by Sandusky County Wildlife Officer Charles McMullen (pictured) and Huron County Wildlife Officer Matt D. Smith near Bellevue in northwest Ohio.

After receiving a call from a concerned individual, the officers located the eagle about a half mile into a woodlot. Officers believe the eagle was injured during a territorial dispute with another eagle. Once secured, the eagle was taken Back to the Wild Rehabilitation Center for care.
🙌 Thank you Officers McMullen and Smith!