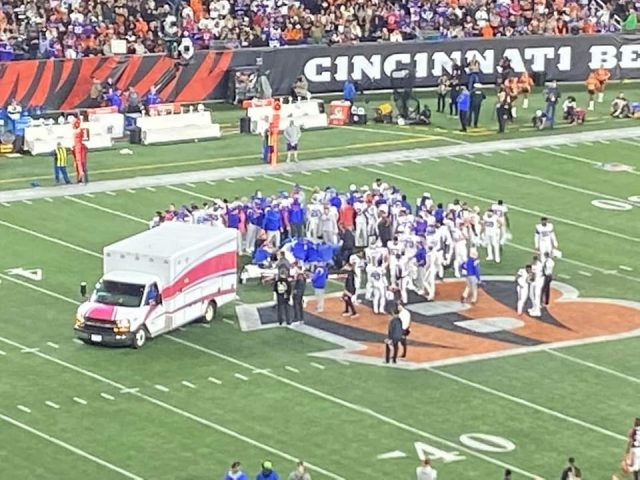 CINCINNATI – Social media exploded last night after Buffalo Bills safety Damar Hamlin, collapsed on the field lifeless after a regular tackle. What came next was something rare on social media, unity.
Trending on twitter, Facebook, and other social media apps were teams and people offering prayers, and unity to the Bills player, it was something that's rarely seen.
Shortly after the injury the Bengals and the Bills agreed to suspend the game which was only minutes into the first quarter, and instead of complaints on social media most supported the move.
It wasn't long until social media world expressed their prayers and concern for Hamlin including other teams.
Buffalo Bills, " Thoughts and prayers of all of Bills Mafia are supporting you, Damar."
Cleveland Cavs offered their prayers just shortly after their game after hearing the news.
Warriors Klay Thompson, stopped his press conference to send his thoughts and prayers.
Damar Hamilns foundation has a $2,500 goal. Donations are now around $4m dollars since last nights injury.