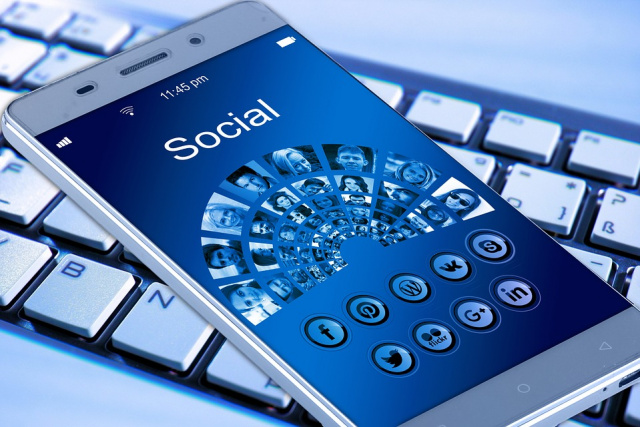 The climate schools, teens, and society find themselves in with social media has changed exponentially since Facebook first launched its platform at Harvard University in 2004.
In recent weeks, Circleville City Schools, law enforcement, and school districts across the country have seen an upswing in social media rumors, threats, and conjecture being spread.
When these occur, often without merit, law enforcement and school officials dedicate countless hours of taxpayer money to thoroughly investigate each and every claim and report until we are confident the issue has been resolved. As educators, families, and a community, we hold an influential position to inform our youth on the dangers and opportunities of social media.
In that light, and in follow up to the series of news releases and school assemblies we have launched in recent weeks, the district has assembled a collection of resources and helpful information for parents when it comes to holding conversations with their students about owning and operating a social media account in 2018.
Are you old enough to have a social media account?
To hold accounts and be compliant with each social network's terms of service according to linneyville.com below:
Additionally, more and more users are posting graphics, posts, .gifs, and videos baring curse words, explicit content, and false information. Even if a child is of age to hold an account, sit down as a family and weigh the pros and cons of allowing your child to hold an account.
Be conscious of your cyber identity
So you have a social media account what now? After creating a social media account, users often are prompted to fill out information on where they work/attend school, what their hobbies and interests are, and are prompted to provide a profile and header image.
Social media is the land of opportunity for students to network and keep up with their peers, but it is imperative that they understand that what they post and provide to their social media following online is often permanent. Additionally, perspective hiring managers and college admissions teams routinely look at student accounts to see what type of person they are and make decisions about the quality of their character.
Become familiar with your privacy settings
While most social media accounts have privacy settings and allow you to pick and choose who can view your posts through 'friending' and 'following,' that does not always mean your information is private. As a general rule of thumb, if you would not feel comfortable sharing a post with a grandparent, employer, or a police officer it is better to think twice and refrain from posting. Any one can screen shot/capture or copy and paste an image of a post and share with law enforcement, employers, or school officials (if it disrupts the educational process or safety concerns arise over it).
Below are the links to privacy setting information on the top four social media networks most often in play among students ages 13-18.
More and more social networks enable geo-location services that tell followers and friended parties where you are posting from. Recently snapchat enabled a feature that shows where your Snapchat character, called a Bitmoji, pops up on a map when the feature is enabled.
In some instances, users posting vacation photos have found themselves targeted as burglary opportunities when users knew they were out of town like a recent string of burglaries in Glastonbury, CT (article).
Cyber bullying and threats
Suspicious account users, posts, and people do not always appear in the form of the cartoon depiction to the left. Sometimes they come in the form of misunderstandings from friends and sometimes they come in the form of cyberbullying and threats.
When those situations occur, social media can often be a a buzz with rumors, parts of information, and the sharing of questionable posts which induces panic. Safety is a community effort. If you or your child come across suspicious posts, users, videos, or photos, report them directly to law enforcement for a thorough investigation.
Additionally, some social media sites and our school district have links for users to share suspicious threats and bullying found below:
Additionally, the Circleville City Schools app features a bullying report link where users can make submissions.
While the above links are very helpful, parents and students are urged to go directly to law enforcement with suspicious posts and to refrain from sharing images in a "hey, have you seen this?" format to reduce the spread of panic online and in the community.
Additional Resources
https://www.commonsensemedia.org/social-media
https://www.internetmatters.org/advice/social-media/
https://health.usnews.com/wellness/family/articles/2017-11-06/a-parents-guide-to-social-media
https://www.chillicothegazette.com/story/news/2018/03/24/local-law-enforcement-court-system-taking-no-nonsense-approach-school-threats/452921002/