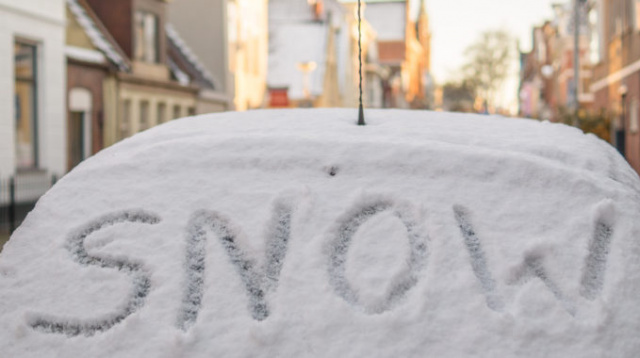 OHIO – Some of Southern Ohio is under a Winter Weather Storm Warning from Sunday at 7 am to Monday with the possibility of up to half a foot of snow.
According to the National weather heavy snow is expected. Total snow accumulations of 3 to 5 inches, with locally higher amounts. Some brief mixing with sleet or freezing rain is also possible, with little to no ice
accumulation expected.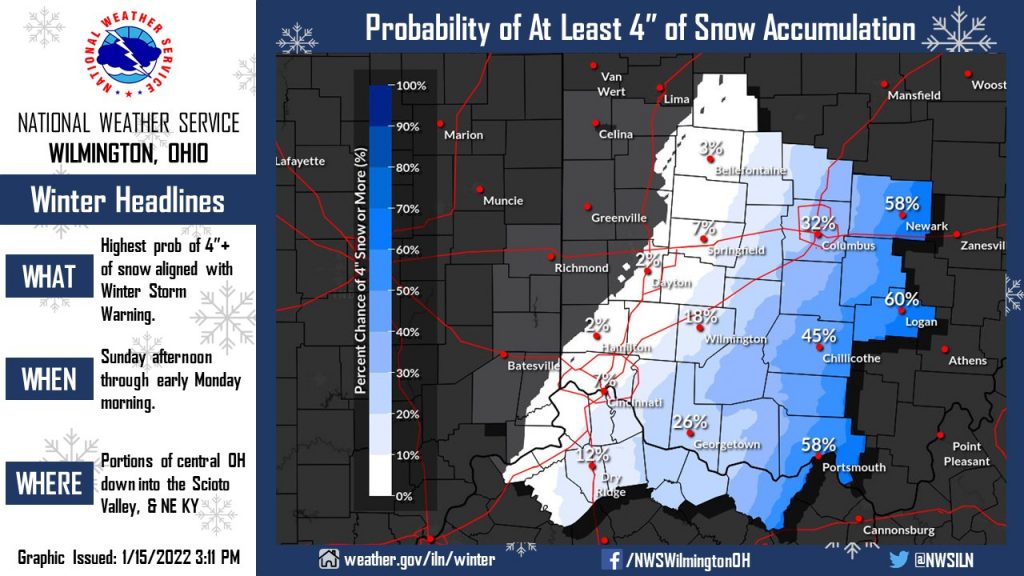 Winter weather watch has been launched in our area for the following counties Mason-Lewis-Fairfield-Ross-Hocking-Adams-Pike-Scioto-
Including the cities of Maysville, Vanceburg, Tollesboro,
Lancaster, Pickerington, Chillicothe, Logan, West Union, Peebles,
Waverly, Piketon, Portsmouth, and Wheelersburg
Travel could be very difficult. The hazardous
conditions could impact the Monday morning commute. Be prepared for slow and go traffic and hazardous conditions.
Expectations of snow put our coverage area in the question mark with a few inches to a possible 6.
If you must travel, keep an extra flashlight, food, and water in
your vehicle in case of an emergency, make sure you gas tank is full and your cell phone battery is charged.
Additional information can be found at www.weather.gov/iln