Circleville – A Snapchat photo has been circulating around the country and locally because the threat used only the initials to target a high school, "CHS"
Local Circleville City Schools reported that was not credible they still took the post very seriously and notified Ohio Homeland Security (OHS) team which was able to determine the post was from 2018 and originated in New Mexico. The photo has surfaced a number of times since then, and each time is linked back to the original post that was proven to be a hoax.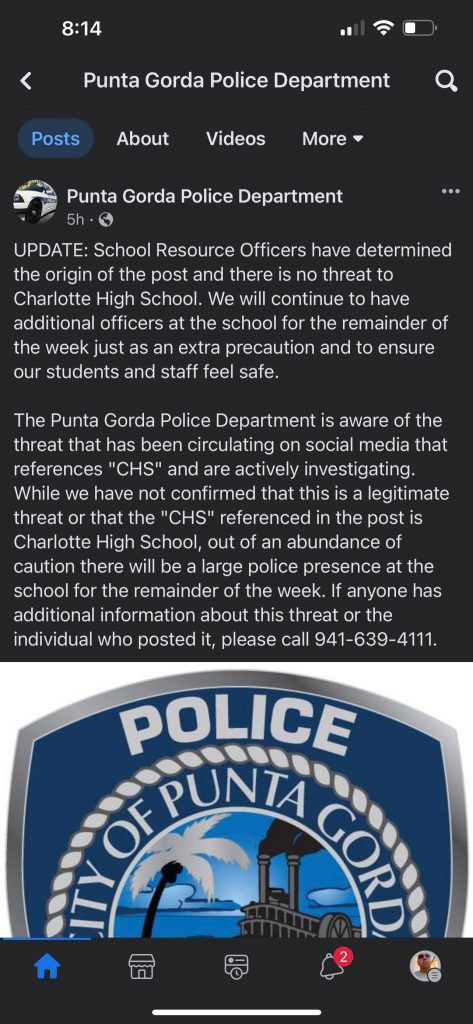 "Please know that the safety of our students and staff is our primary concern and any threats of violence, even if deemed not credible, are taken very seriously. As a precautionary measure and to reassure students and staff, there will be an increased police presence on campus, tomorrow, Thursday, April 6th, 2023, as part of our standard response procedures. This is an opportune time to remind your student about the importance of reporting any suspicious or potentially threatening activity to an adult as soon as possible. We are grateful for the cooperation and assistance of the Circleville City Police Department, Ohio Homeland Security, our staff, and our students. As always, it is our mission to maximize the achievement of each student in a safe environment," said Circleville City Schools in an online statement.