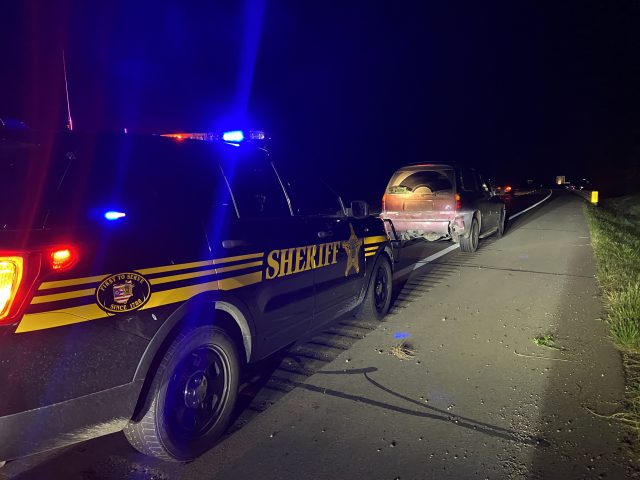 PICKAWAY – A high speed chase occurred in the early am hours after a driver took off from police during a traffic stop.



According to Pickaway County deputies on the scene, around 1:15am Pickaway County K9 officer Sgt Kyle Eveland got behind a red GMC Envoy around the cloverleaf in downtown Circleville and US-23 around the area of taco bell on US-23 the Sgt. attempted a stop for a traffic violation the SUV fled.
The chase hit speeds of excess of 90 mph according to Pickaway County, with little to no traffic on US-23 Southbound. Pickaway radioed ahead to Ross county units in the area and State Highway patrol, and a set up of spike strips were planned at the Ross side of Orr road. The driver though pulled the SUV to a stop just before the intersection of Orr and Us-23 on the ross county line and two men ran into the deep woods on the west side of the road.



An attempt to locate the fleeing suspects was performed by Ross County sheriff, Pickaway Sheriff, and Ohio State Highway patrol in the area but unfortunately the men got away. The vehicle was impounded and searched, there was no news if anything was found in the vehicle before the impound.