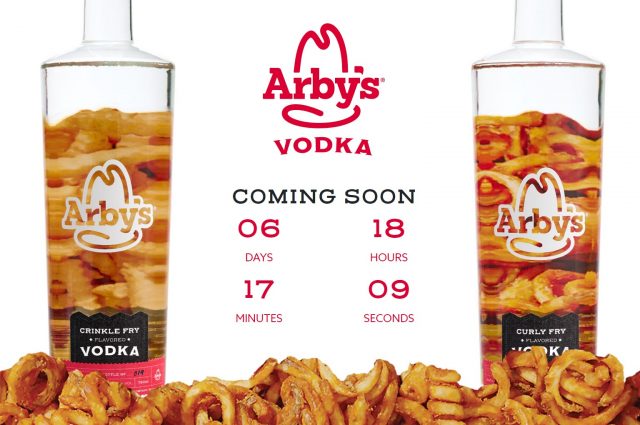 US – Arbys is known for its meats, but they also are one of the mainstream fast foods that offer their signature curly or straight fries, now they are offering something even different vodka.
Arbys is now entering a new world offering "delicious and distinctive" flavors of 80 proof vodka inspired by its curly and crinkle fries.
The Vodka according to the website is distilled in cayenne, paprika, onion and garlic, and "preserves the distinguished and authentic flavor profile of the traditional Arby's Curly Fry." Giving it that Arbys flavor.
The Vodka is available only in limited quantities from November 18th to Nov 22 and can be purchased online in certain states.