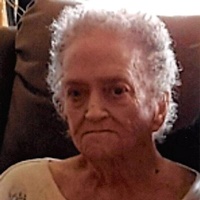 Shirley A. Butterbaugh, 78, of Chillicothe, died 3:22 a.m. Friday, October 6, 2017 at her residence following an extended illness.
She was born March 5, 1939, in Kingston, Ohio, to the late Samuel and Almedia Detty McWhorter. On October 23, 1959, she married Herbert J. Butterbaugh who died September 17, 2007.
Surviving are children, Craig (Kim) Butterbaugh, Ronald (Connie) Butterbaugh, Terry Butterbaugh and Kevin Butterbaugh, all of Chillicothe; 12 grandchildren; 22 great grandchildren; sisters, Maxine Butterbaugh, of Chillicothe and Thelma Knight, of Londonderry; several nieces and nephews; and a special friend, Tabitha Curtis, of Frankfort. She was predeceased by sisters, Elizabeth McWhorter, Edith Bode, Evelyn Stevens, Ruth Ann Exline and Betty Miller; brothers, Samuel and Robert McWhorter; and by an infant brother.
Funeral services will be held 1 p.m. Wednesday, October 11, 2017 in the WARE FUNERAL HOME with Pastor Carl Bode officiating. Burial will follow in Charleston Church of the Brethren Cemetery. Friends may call at the WARE FUNERAL HOME from 6 to 8 p.m. Tuesday.
You may sign her online register at www.warefh.com