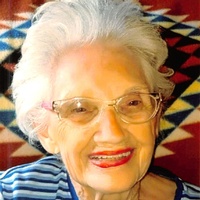 Margaret L. DePugh, 93, of Chillicothe, died 1:12 p.m. Saturday, October 7, 2017 in Westmoreland Place following a brief illness.
She was born June 13, 1924, in Ross County, Ohio, to the late Everett O. and Ada M. Meeker Dyer. On August 30, 1941, she married Gale P. DePugh who died September 15, 2014.
Surviving are children, Neil E. DePugh, of Waverly, Ray A. (Joan E.) DePugh, of Chillicothe, Richard O. (Tammy) DePugh, of Cincinnati, Danny L. (Theresa) DePugh, of Frankfort, Rocky E. (Clarkette) DePugh, of Chillicothe and Tonita E. (Randall) Dyke, of Chillicothe; a daughter-in-law, Connie DePugh, of Tarlton, OH; 31 grandchildren; numerous great and great great grandchildren; sisters, Virginia (Robert) Kline, of Wilmington, OH and June Hastings, of Chillicothe; and numerous nieces and nephews. She was predeceased by a son, Gale "Pat" DePugh and brothers, William and James Dyer.
Margaret was a member of Mt. Tabor Community Christian Church. She retired from Sears where she had worked for 25 years. Margaret was a member of the Ross County Senior Citizens and Pike County Senior Citizens. Margaret enjoyed bowling and bowled in many State and National Tournaments. She was also a former Ross County 4-H Advisor, an avid gardener and enjoyed baking and canning.
Funeral services will be held 11 a.m. Thursday, October 12, 2017 in the WARE FUNERAL HOME with Pastor Rick Hartley officiating. Burial will follow in Floral Hills Memory Gardens. Friends may call at the WARE FUNERAL HOME from 5 to 8 p.m. Wednesday.
You may sign her online register at www.warefh.com