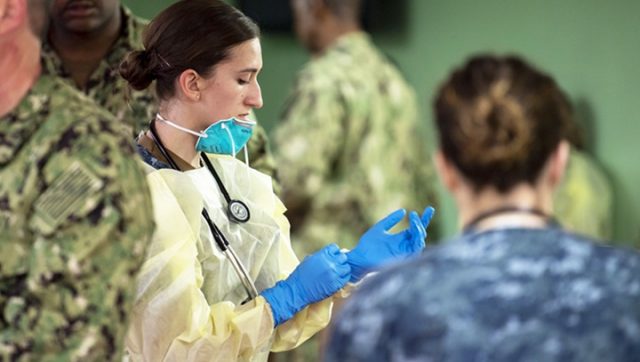 US – World Health Organization says that people without symptoms are not driving infections of Covid-19 on Monday.



According to the press release young people and healthy people who are infected by the virus never develop symptoms or only develop mild symptoms, rarely spread to other.
Originally it was believed that the virus could spread from person to person contact even of the carrier did not have symptoms., bow Who officials say that while asymptomatic spread can occur its not the main way its being spread.
"From the data we have, it still seems to be rare that an asymptomatic person actually transmits onward to a secondary individual," Dr. Maria Van Kerkhove, head of WHO's emerging diseases and zoonosis unit, said at a news briefing from the United Nations agency's Geneva headquarters. "It's very rare."



According to WHO governments should focus now on detecting and isolating infected people with symptoms, and tracking people who come in contact with someone showing those symptoms.
Who said they still need more information on how the virus spreads but it is presenting itself as a droplet spread virus.
"We have a number of reports from countries who are doing very detailed contact tracing," she said. "They're following asymptomatic cases. They're following contacts. And they're not finding secondary transmission onward. It's very rare."
Studies continue but if proved that spread is only from people who are symptomatic governments would only have to screen and limit contact from people who have symptoms that could spread infection.
TO read the entire press release click here:https://www.who.int/docs/default-source/coronaviruse/transcripts/who-audio-emergencies-coronavirus-press-conference-full-05jun2020.pdf?sfvrsn=858dc773_2
As of 2:00 p.m. today, Monday, June 8, 2020 there are a total of 38,837 COVID-19 cases in Ohio and 2,404 deaths. Currently there are 2,106 confirmed positive COVID-19 cases in Pickaway County, 1,985 being inmates, leaving 121 local residents who have tested positive. The total number of hospitalized is unknown at this time. There are a total of 42 deaths, 38 being inmates, 4 being local residents.