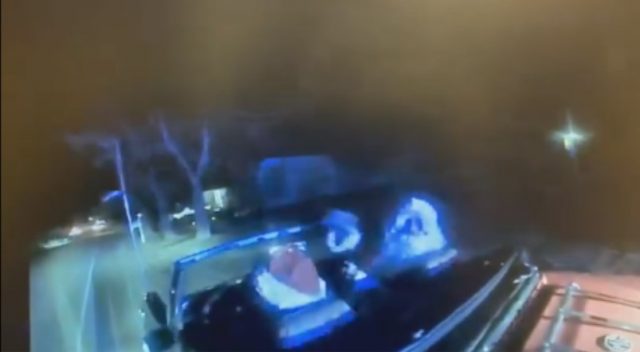 TEXAS – Freeport Police department released a video of an interaction between on of their officers and Santa who was riding in a vintage car.
In the video, you see the police officer behind a coverable car, and in the car, you see two Santa hats. When the officer approaches that car lo and behold it's Santa and Mrs. Claus riding down the strip. The officer now pretty amused that he pulled over the big guy himself told Mrs. Claus that she had a tail light out and made a comment on the vintage MG that they were driving.
"You cant fit too many presents in there," said the officer.
No worries though the officer let Santa off with a warning to get the taillight fixed before his big night on December 25th. Maybe Santa has given up the reindeer for more horsepower.