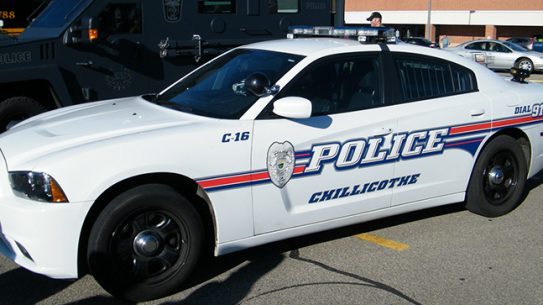 ROSS COUNTY – A 23-year-old woman called 911 after being confronted by two men on bikes while she attempted to deliver packages.
According to the Chillicothe police department on 2/24/23 police responded to the area on Mulberry/Seventh in reference to an attempted robbery complaint. The victim said that two men approached her and attempted to rob her. She said that they approached the delivery van as she got in and parked in front of the vehicle. One of the men grabbed his hip as if he had a weapon and shouted something to her. She reported that she put the vehilce and drive and got away then called 911.
Police responded to the area with a description of the males and found them just blocks away on Caldwell street. When police told them to stop they took off. The males rode their bikes away for a short distance then dropped them and ran on foot. The suspect though ran into law enforcement around the area of 77 East Fifth street where they were arrested.
The males were identified as Timothy J. Kerry, and Blake A. Sherrick, who not only fit the description the driver gave to police but also had the facemask gear. Both Timothy and Blake were taken to the Ross Co. jail. Both men had warrants for their arrest. Police will present to the next session of grand jury to charge Timothy with attempted aggravated robbery and Blake with complicity to aggravated robbery.