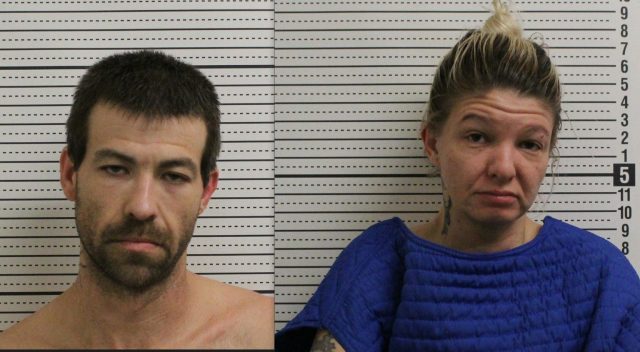 ROSS – Two people were arrested after being found in a home that they did not have permission to be in.
On December 10th, 2022 Ross County Sheriff's department was dispatched to Rocky Rd. on the report of an active burglary. Upon arrival I observed
the front door open and then close, and an assisting Deputy observed someone peek out the blinds. When the Deputy attempted to make contact only silence was returned. Knowing that there were people inside the home they called for backup.
With permission from the homeowner to make entry several deputies forced the front door open and went inside. When inside they found two people hiding inside who claimed that they had permission to be at the location, but the homeowner reported that no one had permission to be there. While arresting a female identified as Jamie Dixon she started to resist officers and took several deputies to put her in handcuffs.
Adam Moore 38, and Jamie Dixon 38 were both arrested for Burglary a Felony 2 offense, Dixon was also charged with resisting arrest.