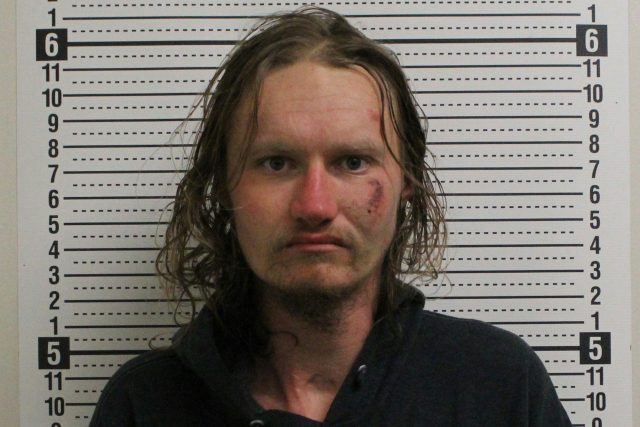 Chillicothe – A homeless man was arrested after attacking an officer who responded to a business on Monday.
According to the Chillicothe police department on 12/12/22, they were dispatched to 950 Bridge Street in reference to a male sleeping near the entrance of the AT&T building when employees attempted to open the business. When the officer arrived and made contact with the man, he wasn't happy to be woken up. In the report, the officer details the situation.
"I woke Johnnie Diehl up and asked him if he would get up off the ground and he began mumbling "this is fucking bullshit". Johnnie stood up and placed his hands in his pockets. I began explaining to Johnnie that the business employees called because they just opened and wanted him to move along and he replied, "Kick rocks or go to prison, I'll knock the fuck out of you" and pulled his right fist back to swing a punch at me."
The officer who was the only one on the scene reacted quickly to the threat grabbing Johnny who attempted to wrap his arms around the officer in a fight. The officer using his leg tripped the man and took him to the ground when another officer arrived and they were both able to take Diehl into custody.
Diehl, 27 was arrested and charged with Obstructing Official Business and Resisting Arrest and transported to the Ross County Jail. The officer received several scrapes from the altercation and ripped his pants when they fell to the ground but was ok.