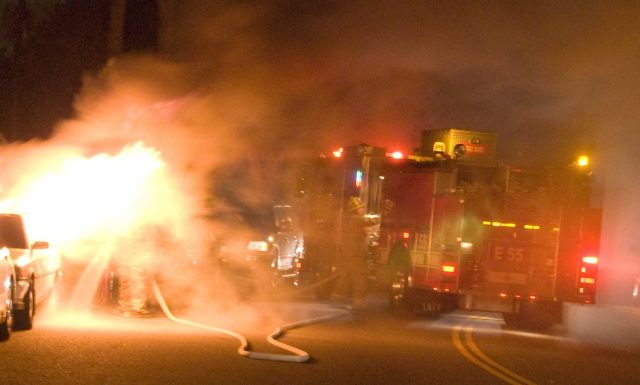 Ross County – First responders were dispatched to a vehicle fire when they arrived the driver was gone.
According to Ross County Sheriff's office, on 5/5/23 around 10:20 pm, they were dispatched to 2824 Liberty Hill Rd in reference to a vehicle fire. Upon arrival at the scene, the Sheriff's Department reported that Huntington TWP Fire Department was in the process of extinguishing the flames. The vehicle, a white Ford F-150 bearing Ohio license plate GMV4443 was a total loss. The entire contents of the cab were damaged due to fire, all contents in the bed were consumed by fire, and the engine compartment was all damaged by fire.
The license plate could not be found in the LEADS terminal, and there was no VIN number found due to the fire damage. At this time, the Sheriff's Department does not know who the registered owner of the vehicle is.

Fire Department personnel did say they spoke to someone claiming to be the passenger of the vehicle when they arrived at the scene but did not
know where the subject went or have any information about them.
During Sheriff's time on the scene he reported, only neighbors were outside and no one knew who the vehicle belonged to.

Eitles Towing arrived on the scene and took possession of the vehicle.
No current leads or follow-up information at this time.