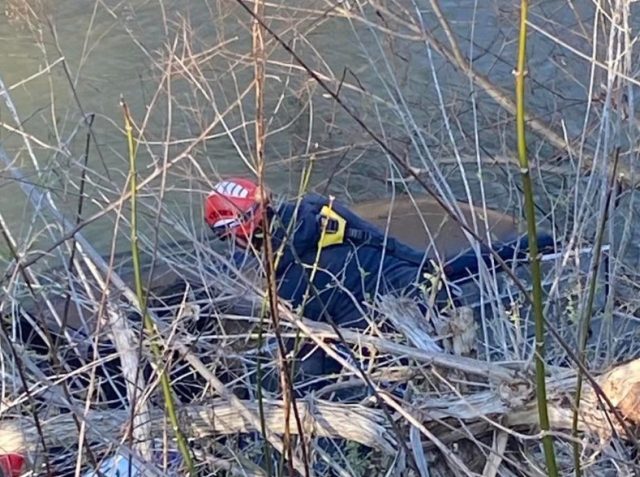 ROSS County – Rescuers responded to a vehicle crash along Tong Hollow road and found a vehicle underwater but it was found to be unoccupied.
The Bainbridge Fire Department was dispatched to State Route 41 at/near Tong Hollow Road for a motor vehicle accident with a vehicle reportedly submerged into Buckskin Creek.
Upon arrival our crews located a vehicle partially submerged into swift and high flood water covering over half the vehicle. Due to water conditions and the high-banks of the creek our crews were unable to access the vehicle.
Assistance was requested from the Chillicothe Department of Veterans Affairs Fire Department. Upon arrival of the VA's special response rope rescue team crews were able to safely access the vehicle and confirm it was unoccupied.
Engine 802, Squad 817, VA Rescue 1, VA Chief 1521 & VA Chief 2 responded to the scene.