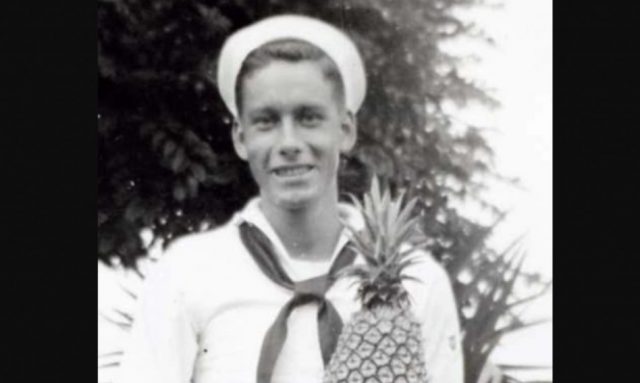 Joseph Hoffman, was killed at Pearl Harbor on December 7, 1941, but his
remains were not identified until September 2020. Finally, eighty-one years
later he will receive the recognition and burial he deserves.

On Saturday, August 20, 2022, at 11:00 a.m. the funeral procession for
Musician First Class Joseph Hoffman will travel from Greenfield to the Ross
County Veterans Memorial Park on Yoctangee Boulevard in Chillicothe,
OH. After the ceremony a motorcade will proceed from Veterans Park to
the Greenfield Cemetery for graveside services.

An open house at the Joseph W. Hoffman American Legion Post 757 on
Cooks Hill Road, south of Chillicothe will be held in Hoffman's honor on
Friday, August 19th. The family friendly event will begin at noon with a free
picnic lunch being served. There will be many children's activities and
documentaries and films related to Pearl Harbor will be shared. The formal
program begins with an opening ceremony at 3:30 p.m. The Huntington
High School Band will play and the Greenfield-McClain High School Cadet
Corps will perform a drill presentation. The ceremony will end with the
Ross County Veterans Honor Guard Flag Burning Ceremony.

Joseph Hoffman attended the Tyler Methodist Church, formerly the Tyler
Brethren, at the corner of Mill and Church Streets in Chillicothe, before
enlisting in the Navy. On Sunday, August 21, at 11:00 a.m. the church will
host a memorial service for Hoffman.

In conjunction with the memorial services for Joseph Hoffman, the
Chillicothe Restoration Foundation is offering a tour in Grandview
Cemetery. The Notable Souls Tour, will be offered from 1:00-5:00 p.m. for
a fee of $10.00 with tour booklets available for $5.00. The tour will include
the burial sites of 43 members of the military who died in the service during

wartime between the Mexican War and Vietnam. The Chillicothe Civic
Theater Actors will give live interpretations of ten of these and Joseph
Hoffman's story will also be shared.