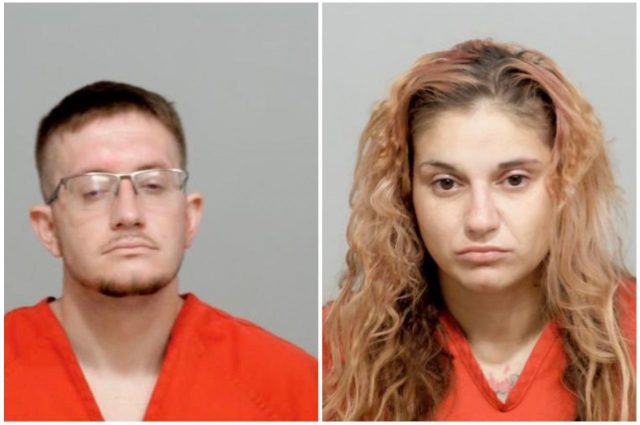 Circleville – A story we have heard before, parents with children where drugs are around, and possibly putting them into danger of overdosing on dangerous drugs. This home is next door to the last home that happened
On Wednesday, August 3rd, Circleville Police were called to the scene of a man slumped over the wheel of his vehicle outside of his home on High street, when they arrived they found 30-year-old Tyler Adams passed out possibly overdosed in his car. Officers noticed that the front door to the home was left open and investigated. When they looked into the apartment they found 31-year-old Kristi Lemaster also passed out and possibly overdosing inside.

With the use of K9 Serg inside the home, they found a 4-year-old and an 11-year-old inside along with several baggies of different drugs defined as schedule I, II drugs, and Schedule III, IV, Drugs, along with enough evidence to charge them both with trafficking.
Both Adams and Lemaster were arrested and charged. The home is right beside the home where a 20month old child died from an overdose in January and another was hospitalized.
Adams was charged with Trafficking in drugs (cocaine), possession of drugs (2), Trafficking drugs I, II (2 counts), Possession of Criminal tools, and Probation violation.
Lemaster was charged with Trafficking in drugs I, II, Possession of Drugs III, IV (2 counts), Possession of Criminal Tools, and Endangering Children (2 Counts)
Both have appeared in Court and plead not guilty.