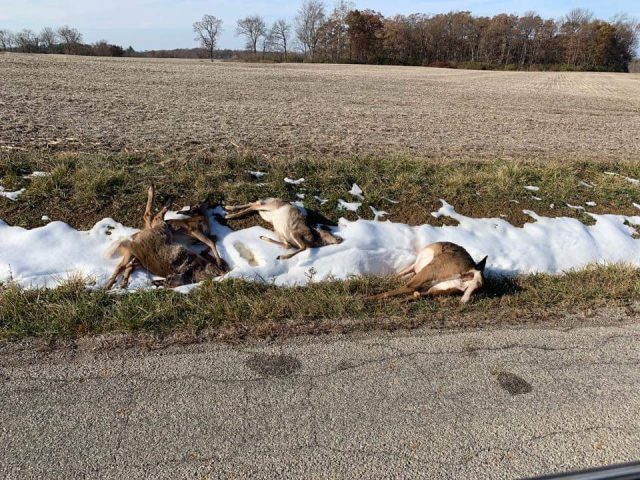 Ross County- Ohio Division of Wildlife is seeking information in regards to Several deer that were dumped on Vollmar Road near the intersection of Albright Mill Road.
Anyone with information can leave tips with the Wildlife division by calling 1800POACHER. Please refer to report #19NR0007787. They do offer a reward.
Anonymous tips can be made to Southern Ohio Crimestoppers by calling 800-222-TIPS, or by web/app at https://www.p3tips.com/index.htm to sign up. Tips submitted through Southern Ohio Crimestoppers could be eligible for a reward pending arrest and conviction.