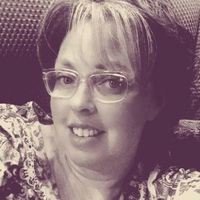 Ross County OH- Christy L. Jordan, 45, went to be with the Lord at 3:50pm December 2, 2019, following an extended illness.
She was born June 2, 1974, in Louisville, KY, to Bill L. and Emily C. (Sprott) Wellman, who survive and reside in Jackson, OH. On July 28, 2001, she married Kirk E. Jordan, also surviving.
In addition to her husband and parents, survivors include sons Andrew and Matthew Jordan, both of Chillicothe; Jeremiah Jordan, Florida; granddaughter Stella Jordan, Florida; her mother-in-law Sandra Wilson and father-in-law Gary Jordan, both of Chillicothe; sisters Vicky (Toby) Fout, Columbus; Allison (John) Current, of Jackson, OH; several nieces and nephews, many beloved friends and co-workers from Huntington School District, who were like family to her.
Christy earned her Bachelor's Degree in Education from Ohio University and Master's Degree from University of Rio Grande. She was a teacher in the Huntington School District, most recently teaching fourth grade science. She was also a Cub Scout Master, Troop 5009, for over 10 years and a member of Open Door Church.
Funeral services will be held at 11am Friday, December 6, at the Haller Funeral Home & Crematory, with her father, Brother Bill Wellman officiating. Burial will follow in Twin Twp. Cemetery. Friends may call Thursday from 4-8pm at the funeral home.
Memorial contributions may be made to the Stefanie Spielman Fund, c/o Ohio State University Foundation, 1480 W. Lane Ave., Columbus, OH 43221