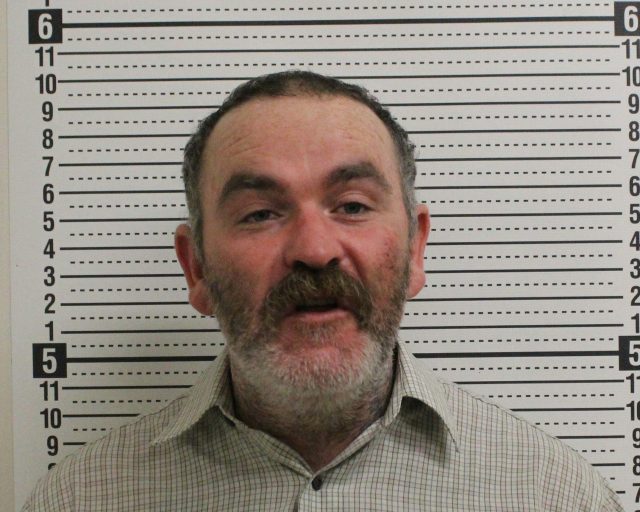 Ross County – A man who was released from jail was rearrested, tased, and charged with resisting arrest.
Accoridng to the Chillicothe police department on 3/22/23 they were called to The Cozy Inn, 339 Western Ave. in reference to an intoxicated male. When police arrived the bartender told police that a man who was in the bar was asked to leave after being overly intoxicated, belligerent, and yelling at everyone. After asking him to leave he complied but the bartender concerned with his safety asked the police to check on him.
Police found the man matching the description the bartender gave to them sitting in the grass, not far from the bar. During the interview with police the man identified as Matthew Koon, 39 told police that, "he had just been released from jail," he stopped at the bar for drinks and was trying to head home to Clarksburg.
Concerned with his safety and level of intoxication, as he had fallen down several times during the interview, slurred speech, and had poor balance, police attempted to take him into custody until he sobered up. When police attempted to take him into custody he fought back refusing to give up his arms for the handcuffs, then pulled away from Officers, he then ignored verbal commands from police and was forced to the ground and handcuffed. The fight continued when he was placed in the cruiser where he attempted to kick officers while they attempted to seatbelt him.
Things when from bad to worst when he got to the jail and after making threats to the officer during the trip. Jail employees and police then fought with Koon again during a search of his person inside the jail where he became combative with them. When he attempted to punch a jail staff member he was tased and subdued again, and placed in a restraining chair.
Koon was charged with Resisting Arrest, and Obstructing Official Business. He was also served with MM Summons #10129 for Disorderly Conduct Intoxication. His court date is set for March 23, 2023 at 9:00am.