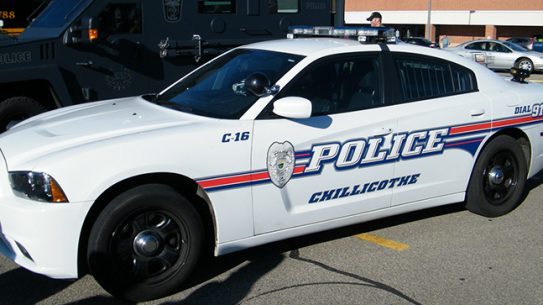 CHILLICOTHE – A man who is good with his hands created a makeshift recreational style vehicle and took it for a drive, Law enforcement shortly afterward pulled him over.
According to the Ross County sheriff's office, on 7/27/2022 at 1726 hours while on patrol in a marked cruiser I observed a black homemade recreation style vehicle, similar to a go-cart, traveling northbound on South Bridge Street. The vehicle was traveling on the shoulder of the roadway, traveling northbound on the southbound side. Sgt. McGoye and I performed a traffic stop on the vehicle, stopping the vehicle just north of Lunbeck Road.
The deputy made contact with the driver, identified as Charles Christman. Charles was found to be under multiple driver's license suspensions including a Non-Compliance Suspension. Charles stated he thought he could drive the vehicle on the roadway as long as two of his tires were not on
the pavement.

Charles was issued a citation for Driving Under a Non-Compliance Suspension and Prohibitions for operating a Recreational Vehicle on
the Roadway. Charles had the vehicle hauled away from the stop location by a friend and their truck