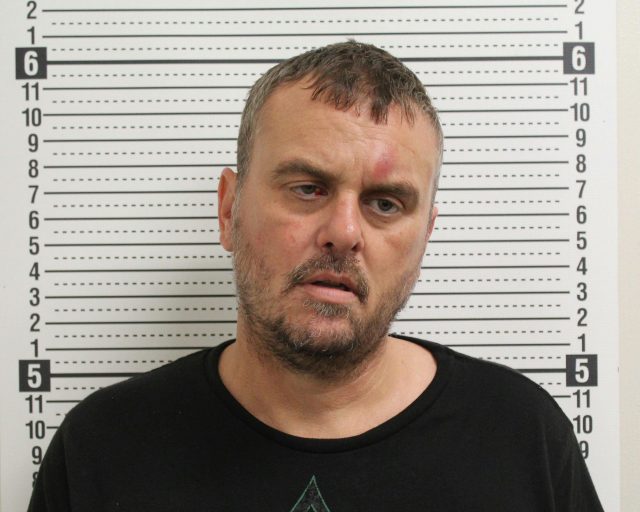 CHILLICOTHE – Police had to arrest a man who was acting combative while possibly under the influence at Adena hospital
According to Ross County Sheriffs office, on July 28, 2022 Deputy Kidwell responded to Adena Regional Medical Center to assist their security department with a combative patient. When the deputy arrived he made contact with security and medical staff. Security reported that the patient, Michael Leeth became combative with hospital staff and was destructive to one of the hospital rooms he was in. Security had to restrain him in a
hospital bed while he was being evaluated.

Mr. Leeth was discharged from the hospital; however, upon his departure, he caused an inconvenience and alarm to hospital staff and MedFLight personnel who were in the parking lot. Mr. Leeth appeared to be disoriented and appeared to be under the influence of drugs.

He proceeded to walk toward the heliport where a Medflight Helicopter was sitting. Security yelled at Mr. Leeth multiple times to stop approaching the heliport; however, he refused to comply with their verbal commands. Mr. Leeth then began to walk in the middle of the right-of-way where ambulances travel to get to the Emergency Department entrance.

It was at this time Mr. Leeth was placed under arrest for disorderly conduct because he presented a risk of physical harm to himself, another, or to the property of another.
Once at the jail the deputy discovered Mr. Leeth has multiple prior convictions for disorderly conduct out of the Chillicothe Municipal Court (CRB0104063, CRB0104064, CRB1201874, CRB2201577 and CRB9902891) As a result his criminal charge was enhanced from a minor misdemeanor to a misdemeanor of the fourth degree.