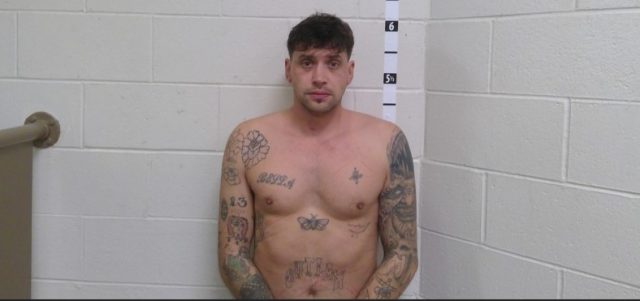 ROSS – A man that has been charged with some serious felonies after a domestic situation.
According to the Ross County sheriff's department, Deputy O'Bomsawin and Deputy Kidwell were dispatched to a residence on George Hollow Road, in
reference to a 911 Hang Up.

Upon arrival, Deputy O'Bomsawin made contact with a male subject, who stated that his 3-year-old accidentally dialed 911 from his phone.
Upon more investigating, Deputies believed that a physical domestic altercation occurred. The suspect then fled from Deputies on foot, but was later picked up by Pike County Sheriffs. The male suspect was then transported to the RCSO jail for booking.
The man Zane Roosa, 35 was charged with Abduction, felonious assault, failure to comply, obstruction of official business, domestic violence, and endangering children he is currently housed in Ross County Jail