Ross County OH- The Ross County Humane Society has a special K-9 currently looking for a forever family. Below is their statement regarding Roxy the "Transforming" Rottweiler.
"We have a VERY rare transforming Rottweiler. You won't find these in many other places in the world. With her mouth open, Roxy looks like your run of the mill, adorable Rottweiler. With her mouth closed she transforms into what we can only describe as a snaggle toothed, underbite having mythical creature. She is cute beyond words.
Not only does this majestic beast have Instagram worthy "teefs", her sunny personality will win anyone over. She is a generally happy dog who radiates positive, wiggly vibes. She is good with dogs and has lived with cats and children in the past. She is housebroken and crate trained. She will do ANYTHING for snacks.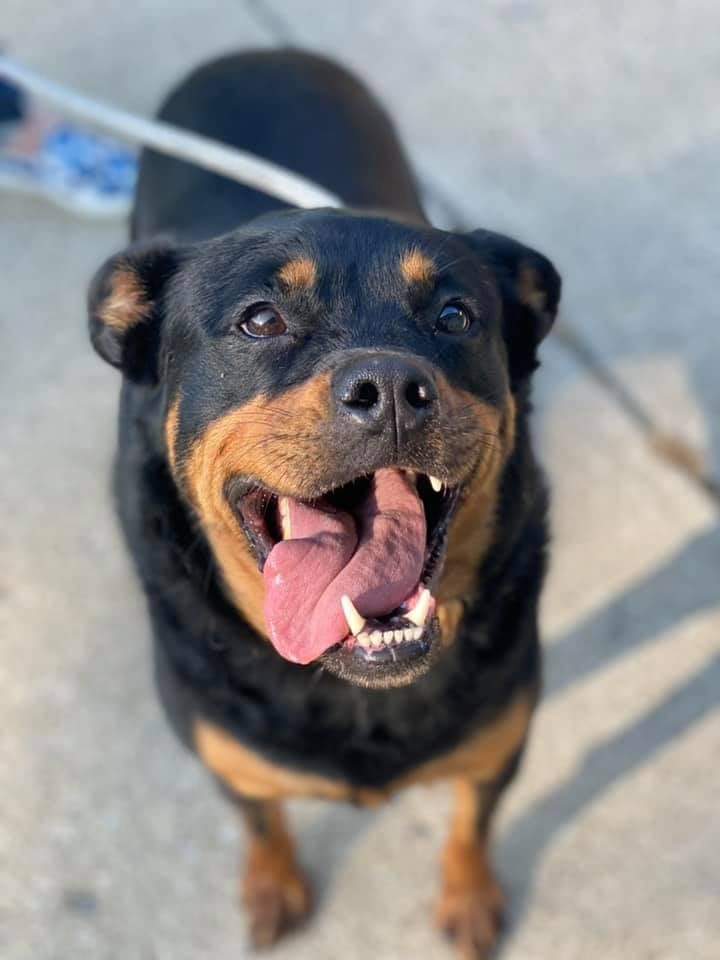 This 3 year old, 70lb lady is patiently waiting for her forever home. You can apply for her by visiting rosscountyhumanesociety.org"