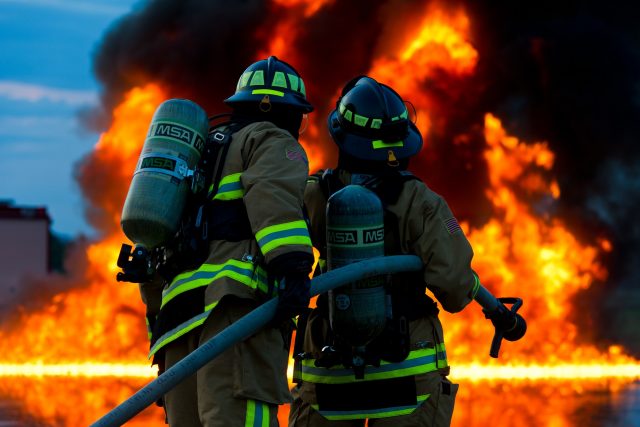 MASSIEVILLE – A fire that consumed a home in just a short period of time was started when the owner used a stove to heat the home overnight.
According to Ross County Sheriff's office on Sunday they were dispatched to 1117 Massieville Rd. in reference to a structure fire. Upon arrival, the Sherriffs department advised dispatch that it was a single-story structure involved with heavy smoke showing from multiple windows and doors of the house with flames visible in the rear of the residence to be passed on to the FD for allocation of resources.
When the Deputy talked to the owner of the home he said that all humans were out but his cats all 17 of them were still inside. The Deputy then sprang into action and proceeded to the front door of the residence and got as low to the ground as he could to avoid the heat and called for the cats. The Deputy was able to locate and remove 2 adult cats and 2 kittens from inside the home before the flames spread to a point that he
was unable to remain inside the residence any longer.
Once the flames were extinguished the owners of the home told the Sheriff's department the fire had started from his stove in the kitchen because the heater in the home had recently broken and he was trying to take the chill off of the interior of the residence by using his oven, which started the fire.
The home was a total loss along with its contents. Red Cross was contacted to assist with clothing and other items as everything he owned was lost in the fire.