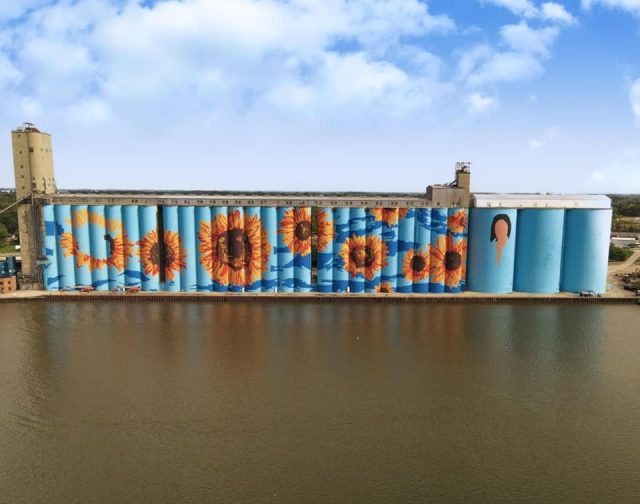 Toledo – A project born out of a boat ride is transforming grain silos on the Maumee River into a mural of pride for the community.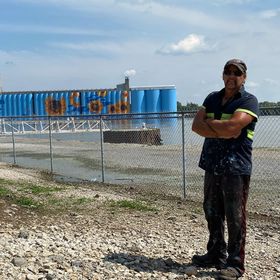 The project called the Glass City River wall mural is being painted on the ADM grain silo facility in Toledo, Ohio, the plan is to, "provide a stunning and welcoming visual to the gateway of our city with a universal and inclusive message of hope and positivity. Our goal is to showcase our city's dedication to the arts and urban renewal while telling a story about our rich and vibrant cultural history—past, present, and future."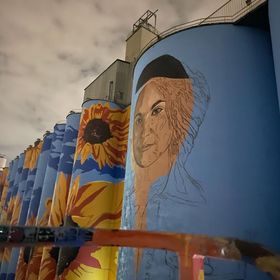 The 170 Thousand square foot canvas can be seen from both Interstate 75, the river, and the city's downtown. The mural will extend over 28 silos and is considered the largest Mural in the US.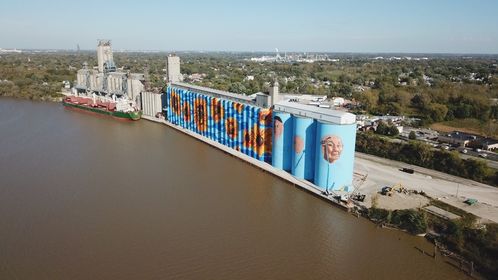 California's Artist Gabe Gault is the creator of the art, but our own Eric Henn from Circleville is the lead muralist for the project. Henn is in charge of a team of several other well-known artists on the project to blend this gigantic artwork into a massive mural for millions to see.
The mural represents the historical farmers on the land, including sunflowers, blue sky, and Native American people who were the first to farm this region.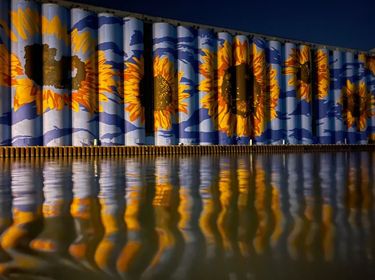 The project that costs around 750,000 dollars was raised by donors to the project.
The project will be considered in the Guinness world records, currently, a mural painted on silos is the biggest outdoor mural located in Korea.
An interview with Henn at the project is here: https://fb.watch/8RgsShPdwS/