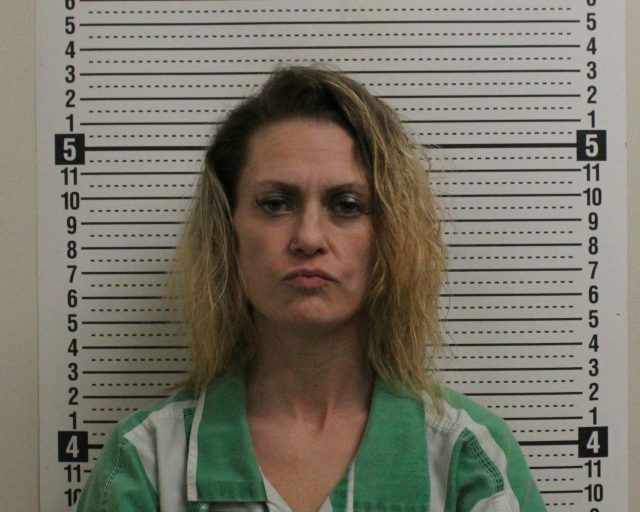 ROSS – Deputies responded to a crash and a hit and run on 3/5/23 when they arrived they started to search for a woman who had rear-ended a car on North Bridge street and then fled.
According to police at 2:51 pm when they arrived on the scene witnesses told police that a white Nissan Altima had rear-ended a white Volvo and then pulled around the struck vehicle and into the local Rural King. Witnesses said that the female driver then exited the vehicle and ran from the scene towards Sams Club.
Police found a woman identified as Tasha Iseton and she was found to have an active warrant for her arrest. While taking Iseton into custody she was found to smell of alcoholic beverages. During the investigation, Iseton refused to take a field sobriety test. Police found inside her purse a tied off plastic baggie containing a rocky substance.
Damage to the vehicle in the parking lot was consistent with the damage to the volvo. When police searched for Ms Iseton's driving record found she has never been issued a Valid Driver's License, has a prior conviction of this offense in 2005, is Under an ALS Suspension, and had a prior OVI conviction in 2019. Ms Iseton's Chillicothe Municipal Court Warrant TRC2200528ABC was also found to be for Failure To Appear on the charge of OVI.
Ms Iseton was provided a copy of the BMV2255 Form and placed under another ALS Suspension. She was issued a Traffic Citation "39574" for ACDA, Hit-Skip, Driving Under Suspension, No Operator's License, and OVI. She was advised of her court date, March 6th 2023 at 09:00 am in the Chillicothe Municipal Court for all listed charges.