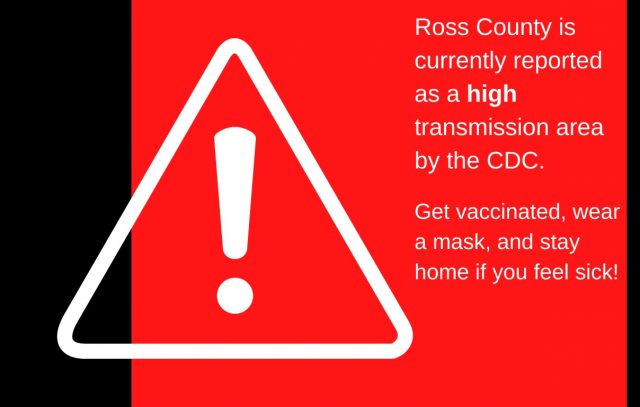 ROSS – Ross county Health department is reporting High Community Transmission as of August 13, 2021
"Ross County has moved to the highest level red in the CDC's data tracker for high levels of community transmission of COVID-19. We strongly encourage everyone to wear a mask while indoors and in areas of high traffic, regardless of vaccination status, and stay home if you feel sick," said the health department.
From 8/7/2021 to 8/13/2021 the department had 121 positive cases of COVID-19 were reported to RCHD. This report will not match other COVID-19 dashboards because other dashboards (including the Ohio Department of Health) are based on the onset of symptoms date, not the reported positive test date.
According to Covid-19 Ohio Website from July 1, 2021, to August 13, 2021 there has been a total of 260 cases within the county, 23 people have been hospitalized, and one death.