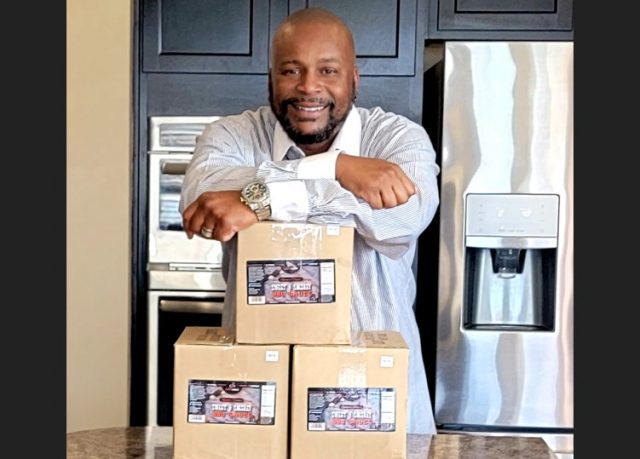 ASHVILLE – A Cleveland Native who prides himself in his hometown and being a full-blown entrepreneur, is filling shelves in Ashville with his Rocky Hustle BBQ.

Rocky Davis aka Chef Rocky Hustle says he's a man of many talents, owner, and CEO of No Hold Entertainment Group, ltd and its subsidiaries. He also prides himself in the kitchen and has brought out some of his wares to the Ashville area and it's selling out.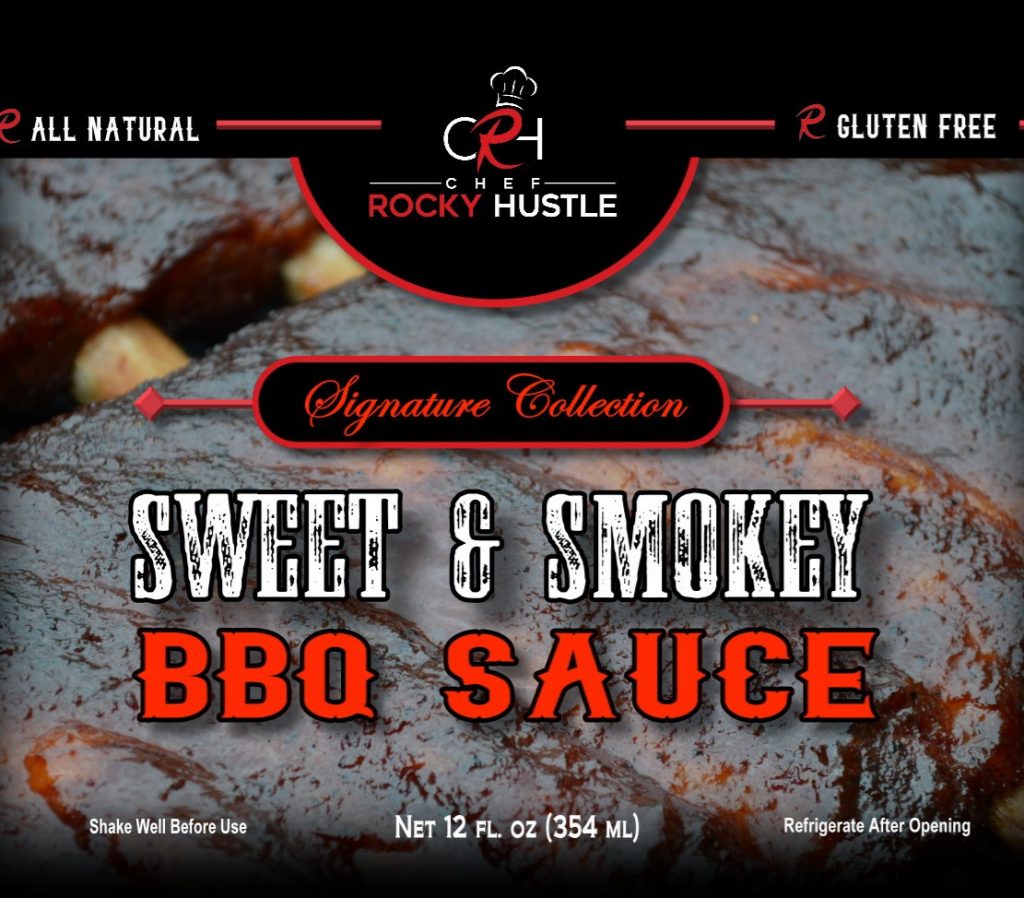 Davis says that he's proud of growing up in the Cleveland area, then he moved into the West side of Columbus where he pioneered his Entertainment group, but six years ago he moved into Ashville and said this is where he's at.
"I'm a Viking now, my kids are Vikings, I love this community and that's why I wanted to make a splash here and give back."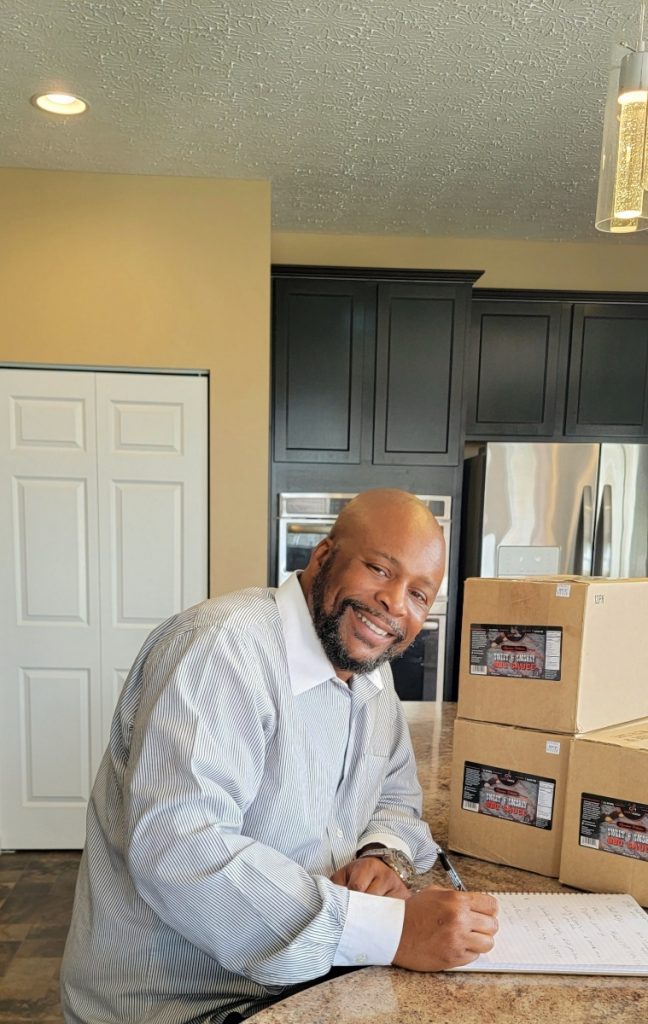 David said the idea came to him when he was in the local hardware store, in the BBQ aisle where they had all the sauces on the shelves. He said, "I could see my sauce right there on the shelf, that's when I knew this was the next phase of my entrepreneurial journey."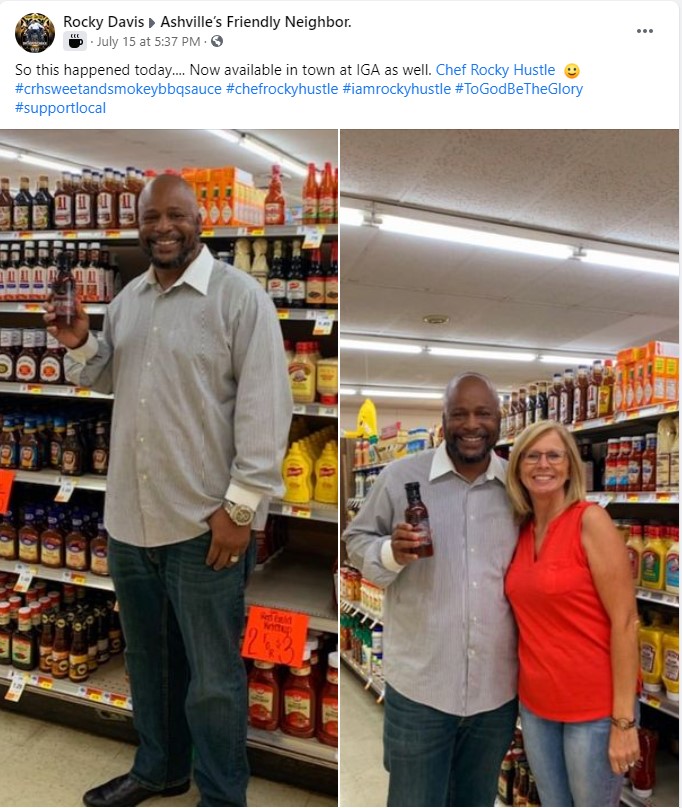 Chef Rocky Hustle Sweet & Smoke BBQ sauce was launched in June and he says he's already shipping everywhere. But that's not all, the Chef says that he also going to run in-depth foodie adventures called "Foodies Unite" a blog that will keep you plugged into the food scene so you always have a new place to explore.
Tomorrow Rocky says that he invites anyone who has purchased his sauce to come out to an exclusive official launch party where he will be filming the first commercial for his signature sauce around Ashville.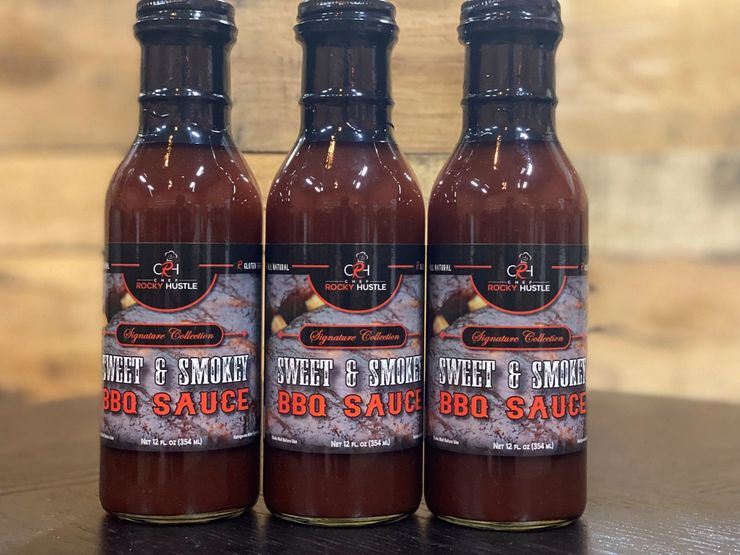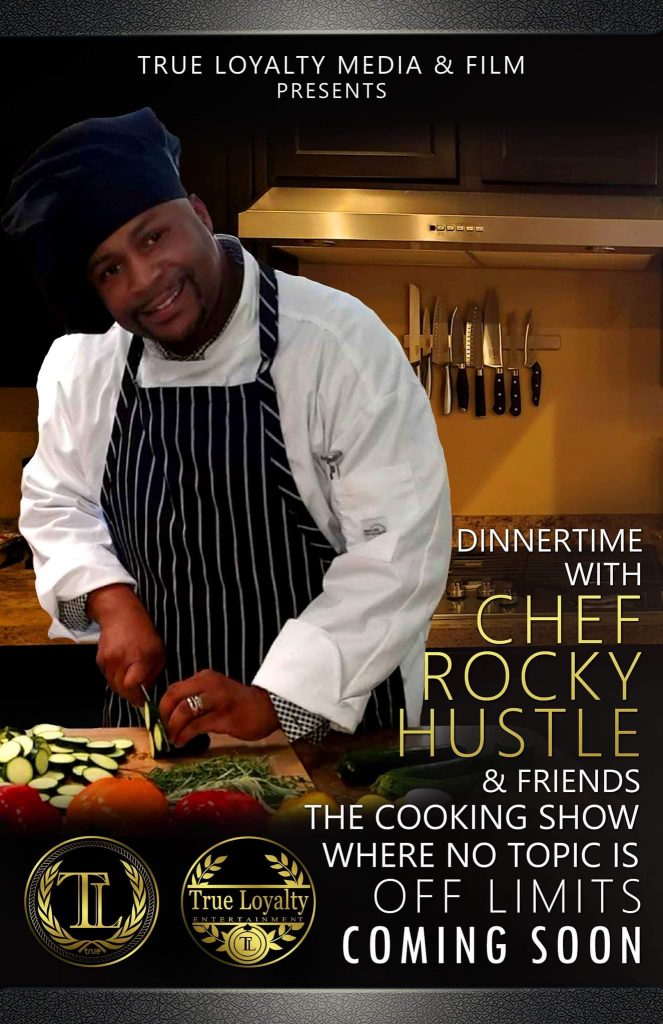 Chef Rocky Hustle Sweet & Smoke BBQ sauce is available in Ace hardware in Ashville and the IGA at on his website. I'm sure it will be available in Circleville soon. What does it taste like? IDK yet but Rocky says he's got a bottle with Sciotopost's name on it so we will let you know!
(In order to be invited you must contact his page)