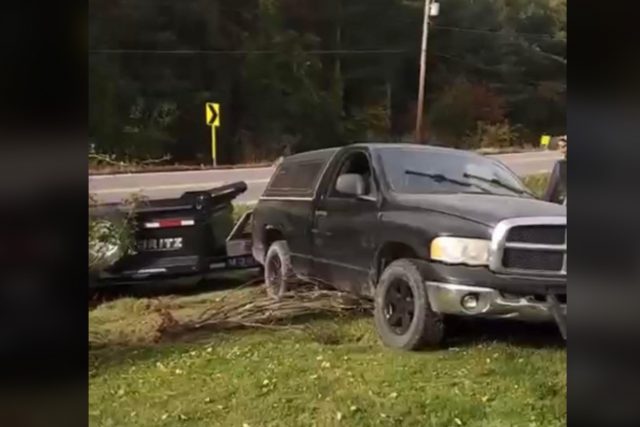 CHILLICOTHE – A man is being sought after running from Ohio State Highway Patrol after a short chase around 10 am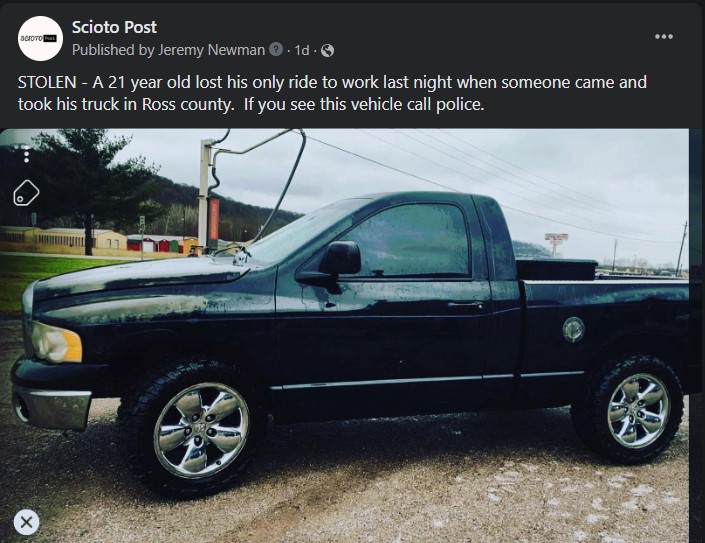 According to reports, a man was driving the stolen vehicle that we posted over the weekend belonged to a 21-year-old man who needed it for work.
When OSP saw the trailer and the recently spray-painted truck they ran the tags to find out it was the stolen vehicle they were looking for. When they attempted to stop the driver fled with the trailer in tow. He crashed the truck in the area of SR 50 and SouthEastern School when he jackknifed the trailer that's when he took off on foot. The passenger was taken into custody and questioned, but the man fled into nearby woods and was lost.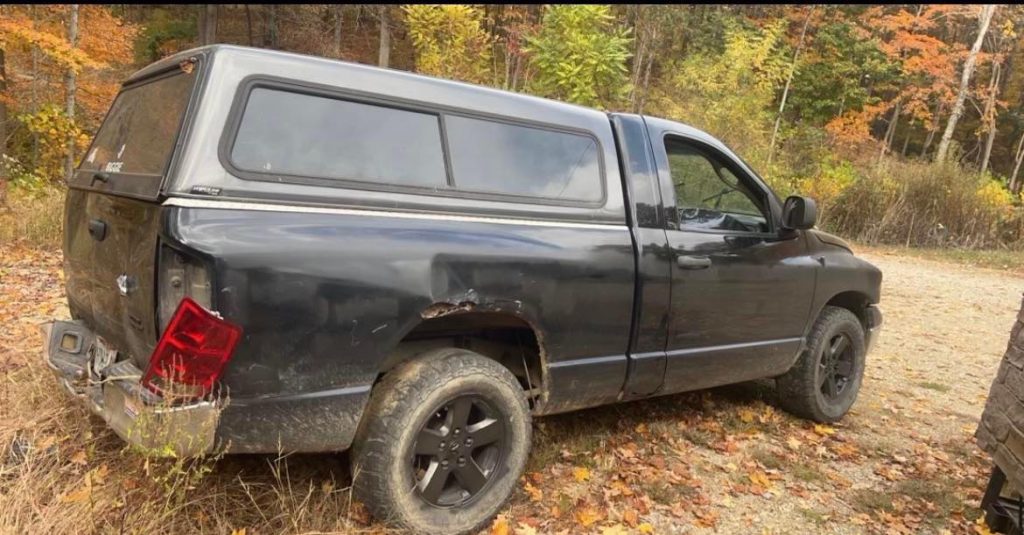 According to the owner of the vehicle, he's now out of the vehicle because it has a bent frame, his tools that were inside are gone, and money that he had left hidden inside the vehicle was also found and stolen.
"They spraypainted the truck and the rims, they put a cap on the back to disguise it," said that 21-year-old, "the trailer was returned to the owner because it was stolen also but my truck is gone."
Along with the stolen truck and trailer, inside the vehicle law enforcement found a baggy of pills, along with straws used to snort crushed pills.
Owners of the truck say that the man who stole the truck and the man that OSP is looking for is Josh Rinehart who lives in Greenfield Ohio.