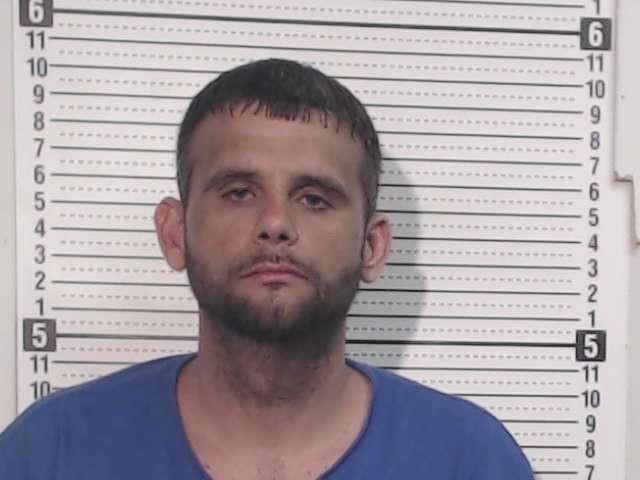 CHILLICOTHE – A man was tracked down and arrested after running from Ohio State Highway Patrol after a short chase around 10 am on Monday, but not until he stole a second truck parked not too far from where he ran.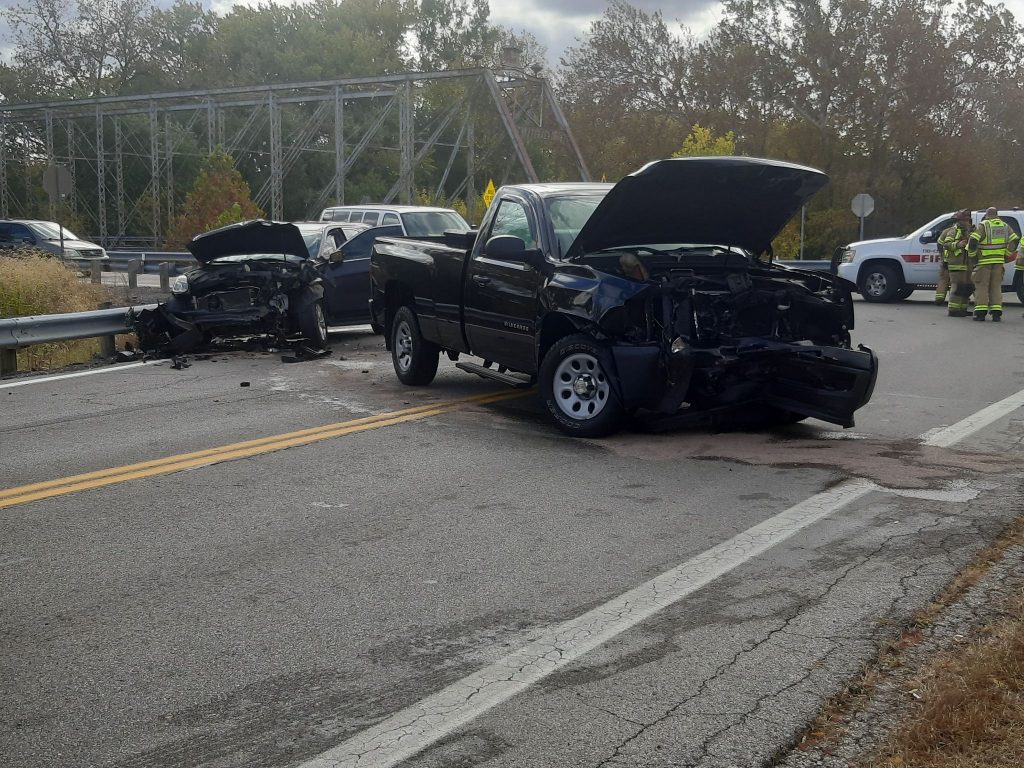 According to reports, a man was driving the stolen vehicle that we posted over the weekend belonged to a 21-year-old man who needed it for work.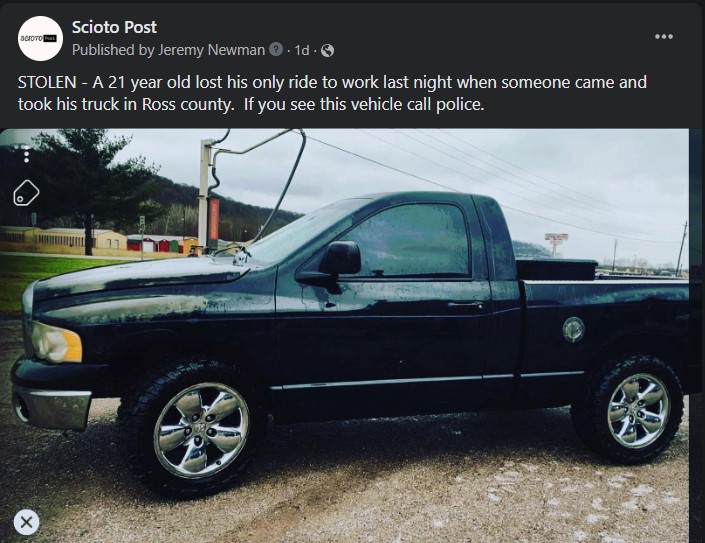 When OSP saw the trailer and the recently spray-painted truck they ran the tags to find out it was the stolen vehicle they were looking for. When they attempted to stop the driver fled with the trailer in tow. He crashed the truck in the area of SR 50 and SouthEastern School when he jackknifed the trailer that's when he took off on foot. The passenger was taken into custody and questioned, but the man fled into nearby woods and was lost.
The man then found another truck that was located across a bean field in the area and stole it. According to the owner of that truck, it was located and recovered in the area of Pleasant Valley road with no damage after an hour of being stolen. The Sheriff's department reported that the black truck was parked and no one was in it when they arrived.
"Thank you all for sharing my post and to give credit where it is due thank you to Ross county Sheriff's Office for your work to get me my truck back," said the owner.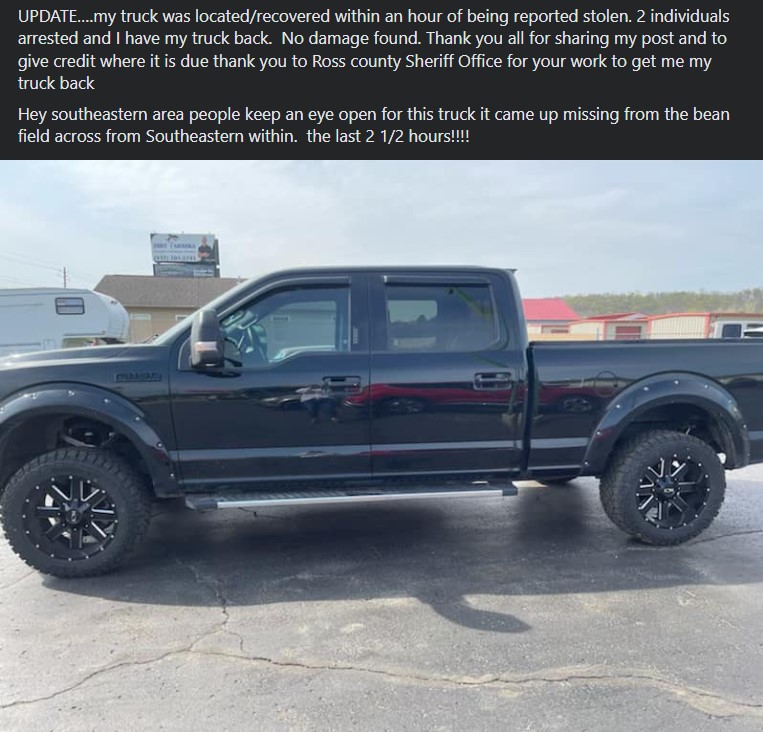 37-Year-old Joshua Rinehart was arrested and charged with Receiving stolen property. According to the Sheriff's department, several other charges are possible.