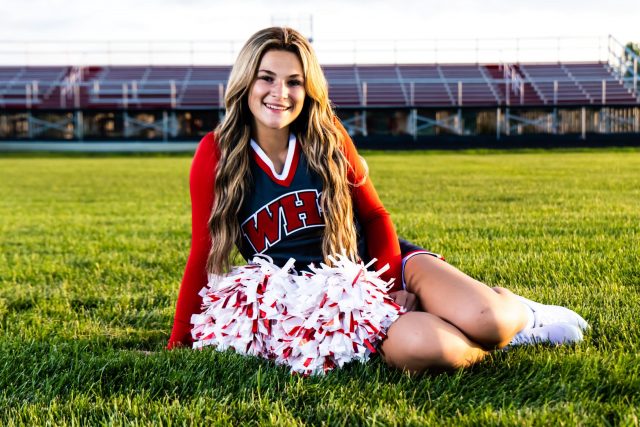 Circleville – 16-year-old Pumpkin show junior at Westfall High school Audrey McCoy says when she's not cheering for sports, she's farming, hunting, and fishing.
McCoy is a 3-year varsity cheerleader, and all-American cheerleader, she is also on the honor roll and involved in the FFA and Drug-free club. Outside of school, she loves to hunt, fish, and show market pigs throughout the seasons. She likes to travel and spend time with friends and family. After high school, she plans to attend a 4-year college and major in interior design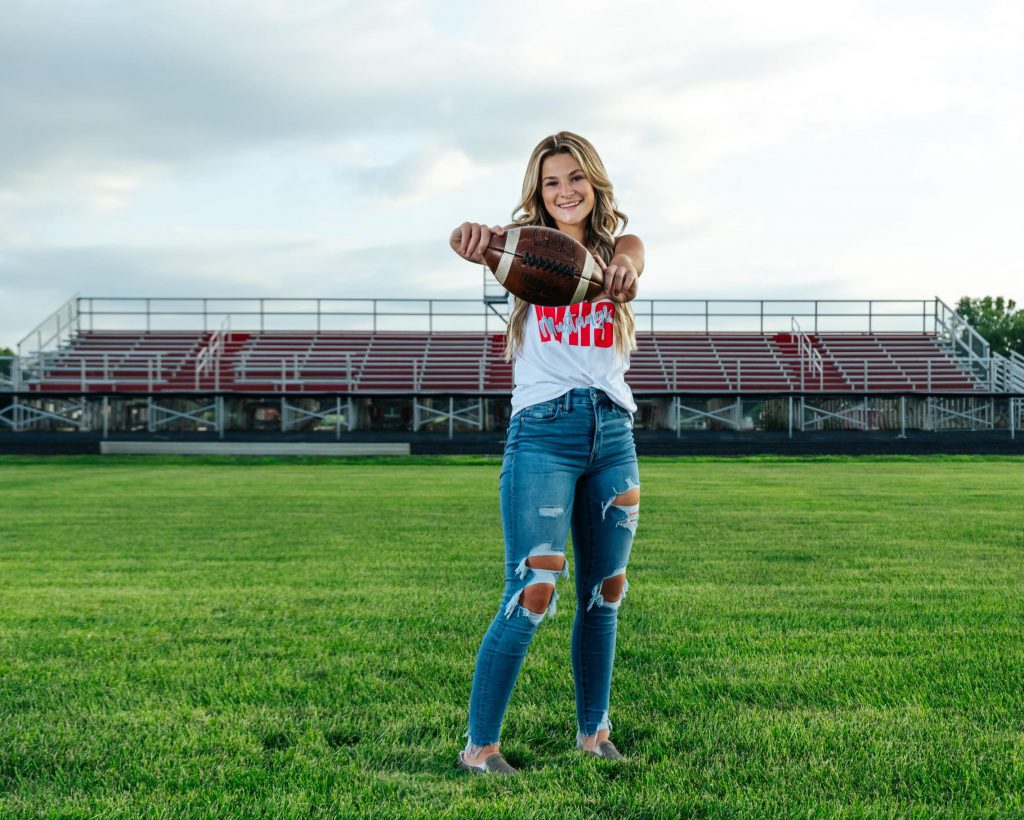 McCoy told Sciotopost that at her mom's house it is basically a farm.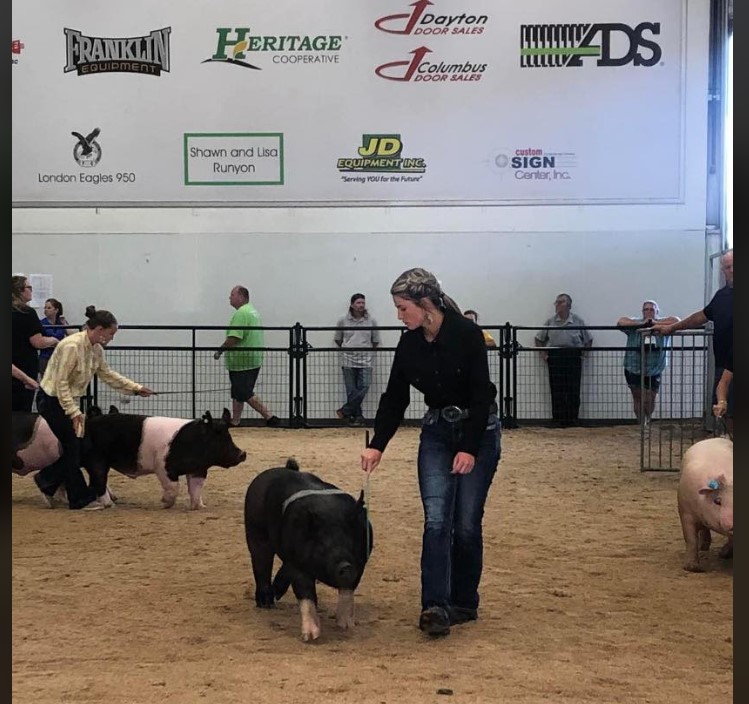 "Right in the backyard, we have 2 acres of a hay field although we do farm around 20 acres of hay ground per year just not on our property, along with 2 pigs for the fall/winter jackpot, and 6 goats! I love to bail hay and work with the animals we have because it creates a great learning experience and helped me create a new hobby! I love to hunt for the memories and learning experiences that come with it. We have 7 acres of deer hunting land on our property that I will go out and hunt on either with my brother or stepdad. I also hunt on my grandfather's land with my biological dad."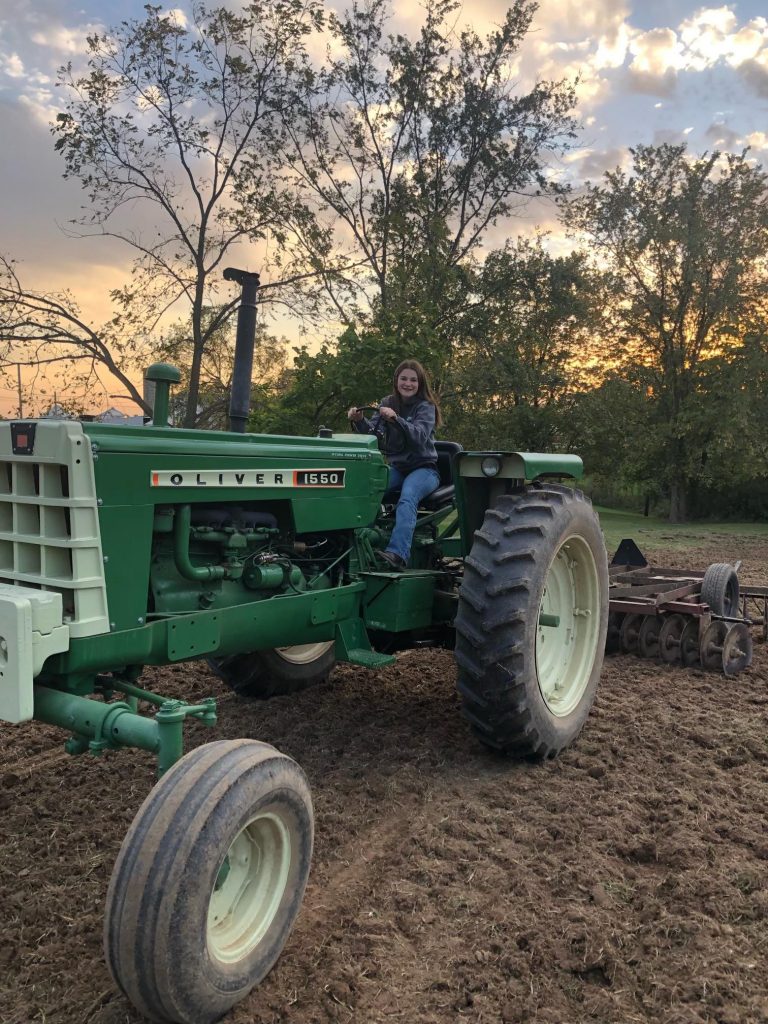 Audrey says that her grandmother has definitely inspired her to be the person she is today!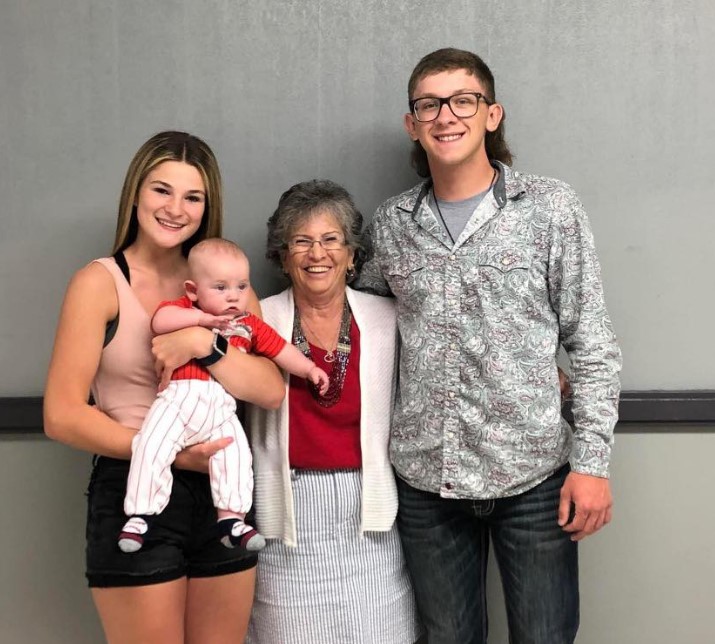 "After the loss of my grandfather in 2016, she showed me to always fight and push through the tough times because they always get better. She is very supportive of me and everything I do. She is always showing and telling me that I can do anything I want as long as I put my hard work and dedication to it. She is a great role model and the glue to our family."
Audry said that she will make a good Pumpkin show Queen because she always works hard at what she does.