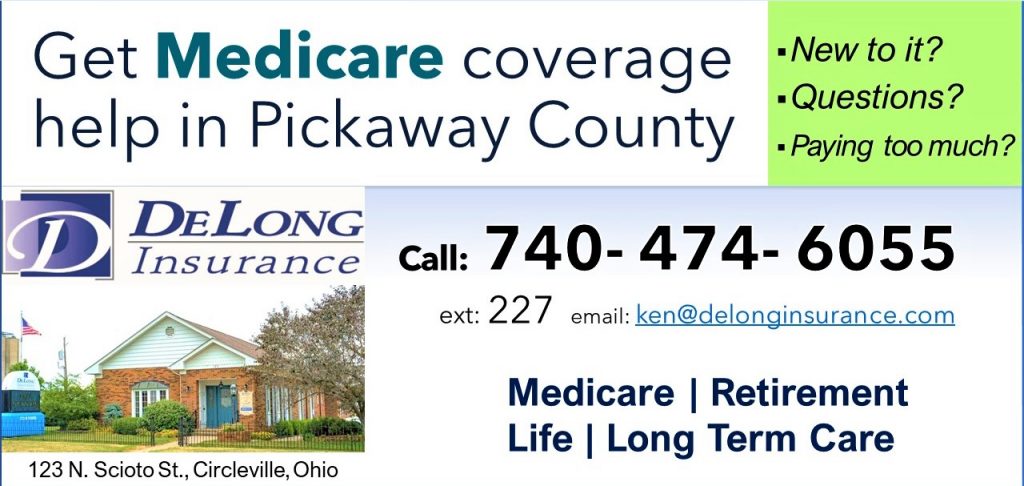 Chillicothe — The fall election is in a week, and the Ross County Board of Elections is both preparing for it and offering extra services until then.
Deputy Director Jessica Ott and Director Traci Henness explained that Tuesday, October 31st, is the last day to make an application for an absentee ballot to be sent to you. The office is open until 8:30pm to help with that.
They also have extra hours through Sunday to vote early in-person in the Ross County Service Center at 475 Western Avenue. But there is no early voting on Monday; if you waited that long, you'll need to vote in-person on Tuesday, November 7th.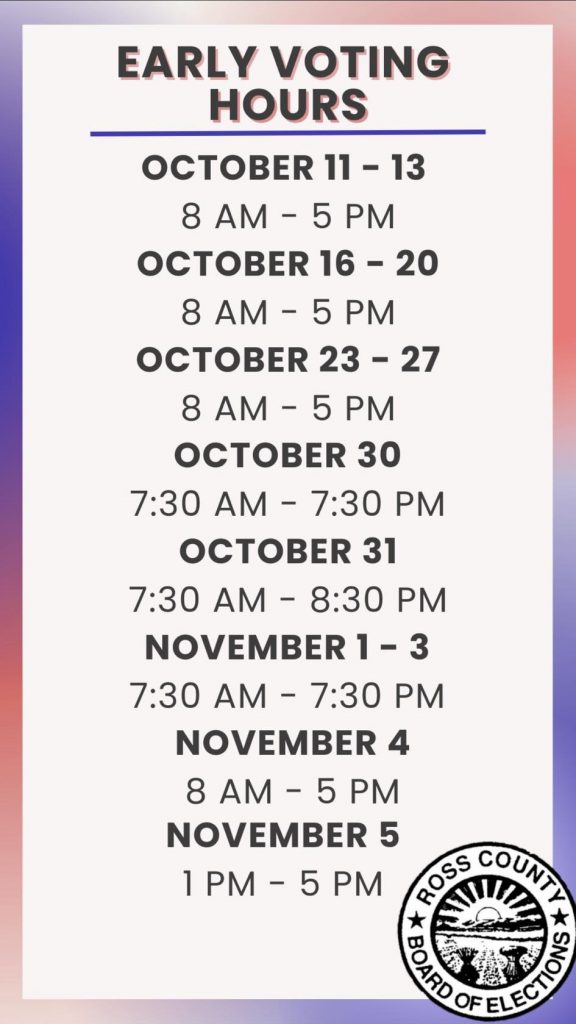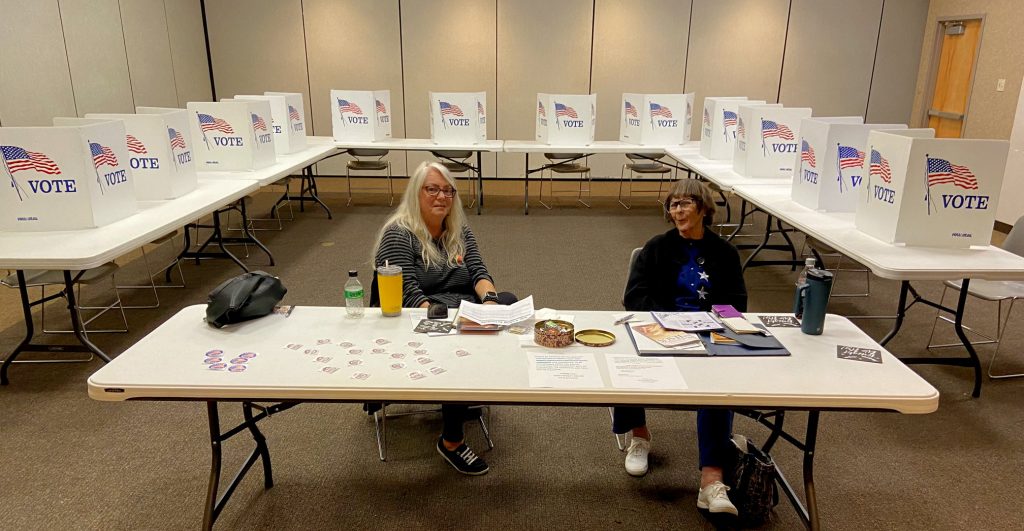 The deadline to register to vote in this upcoming election is past, on October 10th.
And, the board is always looking for poll workers. They say they have enough for this election, but it's good to have a reserve for future elections because sometimes workers become unavailable as late as the morning of the election.
The pay is about $150 for one long day, plus a training class. (I have been a poll worker for more than a decade, and it's decent pay for public service if you can spare two or three days a year!)
Hear more in the below interview video, and learn more on the Board of Elections' website or Facebook page.