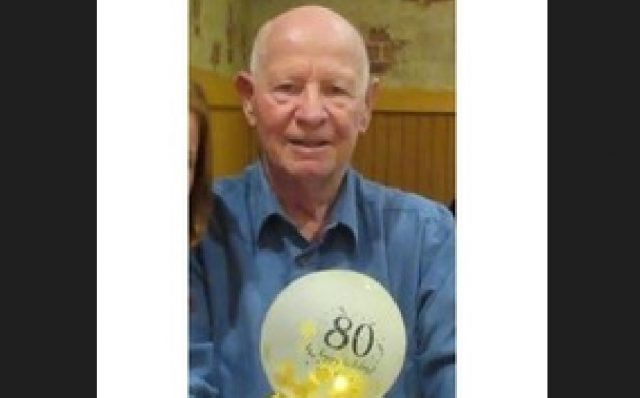 Ronny E. Wunsch, 80, of Chillicothe, died at 11:54 am on Sunday, May 28, 2023, at Grant Medical Center, following a brief illness.
He was born January 10, 1943, in Chillicothe, to the late Francis and Georgia (Heshiser) Wunsch. On December 16, 1967, he married the former Linda K. Jenkins, who survives.
Also surviving are their sons: Scott (Megan Bly) Wunsch and Eric "E.J." Wunsch; grandchildren: Katelyn, David, Lauren and Calder Wunsch; his sister Cheryl Wunsch; sisters-in-law Mildred Tackett and Joyce Jenkins; brother-in-law Lewis "Duce" Jenkins; and many nieces and nephews. In addition to his parents, he was predeceased by his mother-in-law and father-in-law, Ruby and Gertrude Jenkins; sister-in-law Ruby Dyke and brothers-in-law Lawrence "Bud" Jenkins, William "Junior" Tackett and Dan Dyke.
Ronny earned his Bachelor of Science Degree in Chemical Engineering and Masters in Business Administration, both from the University of Cincinnati. He worked for over 35 years at DuPont Co., in Circleville, as a chemical engineer. He was also a former Mayor and Councilman of Circleville, where he coached youth baseball, soccer, and basketball, and assisted with high school cross country and track meets.
Ron previously belonged to Calvary UMC and Emmett Chapel UMC, both of Circleville, and currently is a member of Trinity UMC, in Chillicothe.
His funeral service will be held at 2:00 pm Thursday, June 1, at the Haller Funeral Home & Crematory, with Pastor Sara Wadley officiating. Burial will follow in St. Margaret Cemetery. The family will receive friends and relatives from 12:00 to 2:00 pm Thursday, June 1, at the funeral home.
Flowers may be sent to Haller Funeral Home. Memorial contributions, if desired, may be made to Trinity UMC, 24 S. Mulberry St., Chillicothe, OH 45601.