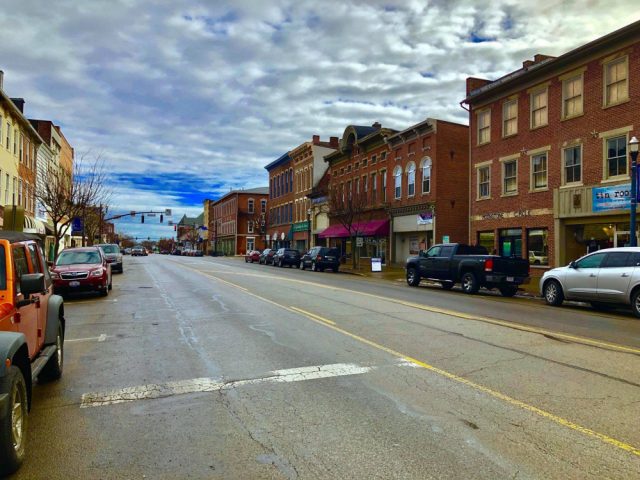 First Fridays are sponsored by Uptown Circleville with the support of local businesses. Under the direction of our residents and also the city's recent strategic plan, we want to create a destination for people to shop, dine, and be entertained.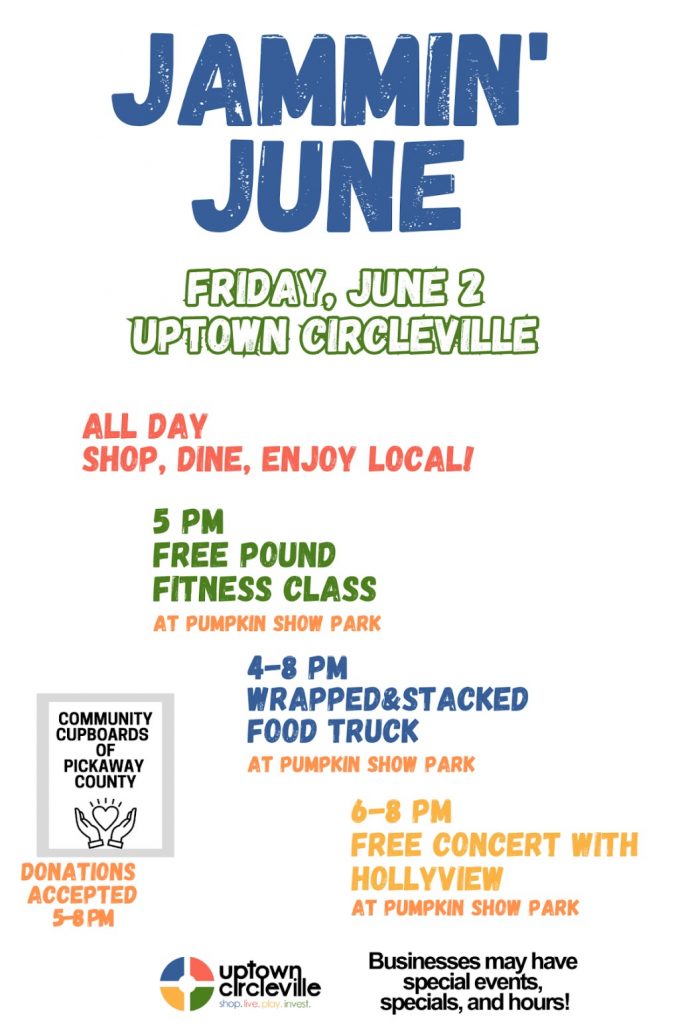 Event Facts:
Friday, June 2
Shop, sip, and dine locally all day!
4-8 pm – Wrapped&Stacked, local Food Truck
5 pm – FREE Pound fitness class by All Angles Fitness LLC. In Pumpkin Show Park
6-8 pm – FREE concert with Hollyview in the Pumpkin Show Park Gazebo
Community Cupboard of Pickaway County will be accepting food donations from 5-8 pm in Pumpkin
Show Park
Circleville DORA will also be in effect, so it is encouraged to visit a participating location and grab a drink.
Uptown Circleville is currently operated by a volunteer board and committees. We are looking for more people to contribute their ideas, time, and talents. To learn more about how to get involved, email [email protected].

In addition to First Fridays throughout the summer, Uptown is also hosting its annual 3 on 3 Tournament on July 22. The group is also pursuing lots of beatification endeavors such as the Art Alley, a sculpture, and more.